To make extra time to prepare for our ambitious summer projects, we shortened our spring' 23 session to just 4 weeks. Although the shortened session meant quicker turnaround time on our projects, our students knocked it out of the park as usual!
---
Advanced Design/Build
Our Advanced Design/Build cohort built planter riser boxes for one of our longstanding clients, Women's Daytime Drop-in Center. The organization provides essential services to unhoused women and children, including transitional housing, and they're making a big push to beautify their outdoor spaces! We love working with WDDC and supporting them any way we can.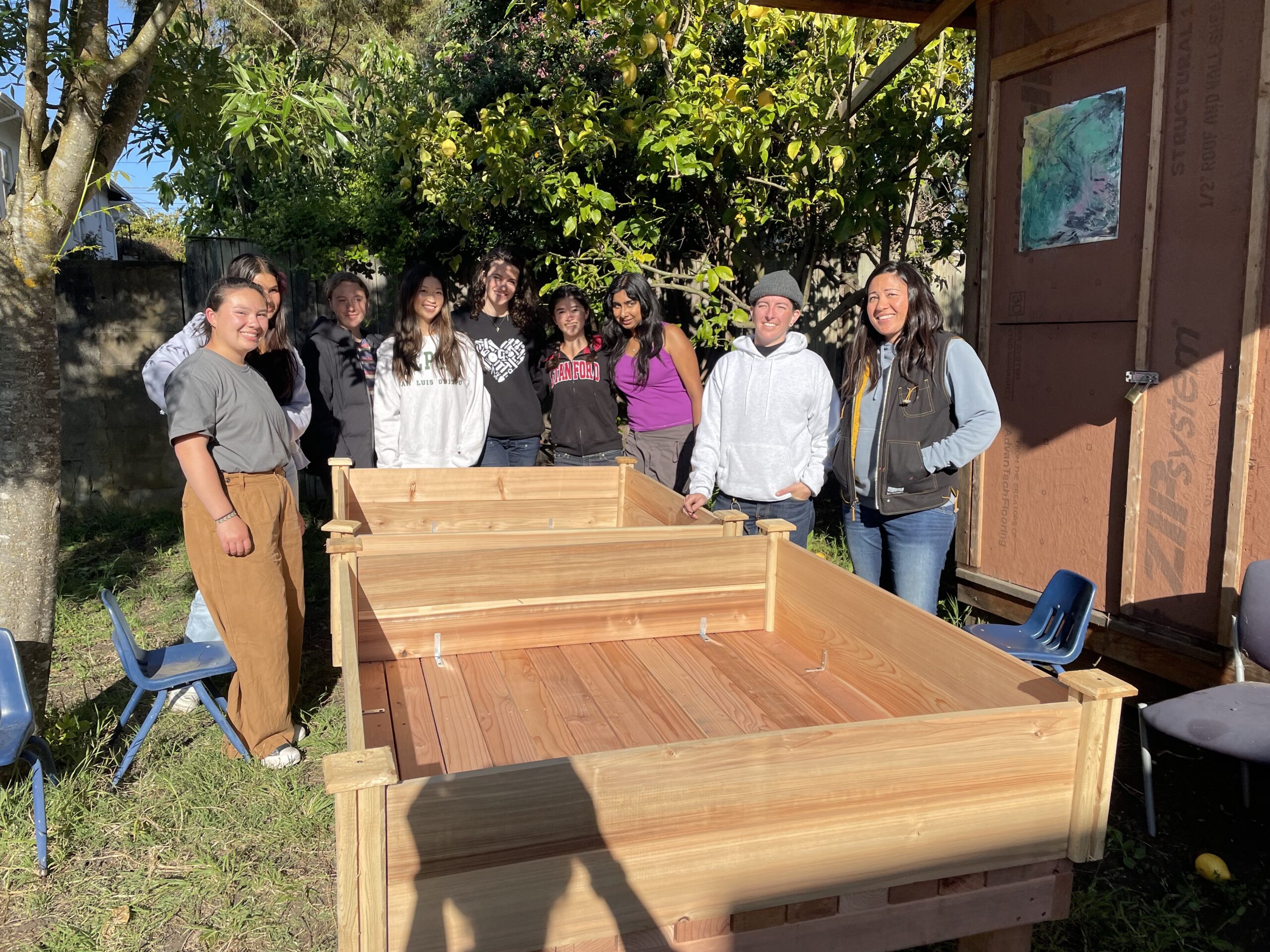 On a weekend in late May, the ADB crew trekked north to the Eames Ranch in Petaluma to finally install the 20-ft geodesic dome they'd worked on during the fall '22 session. Our advanced cohort of builders channeled their patience, geometry genius, and craft to raise a structure that has exceeded all our expectations!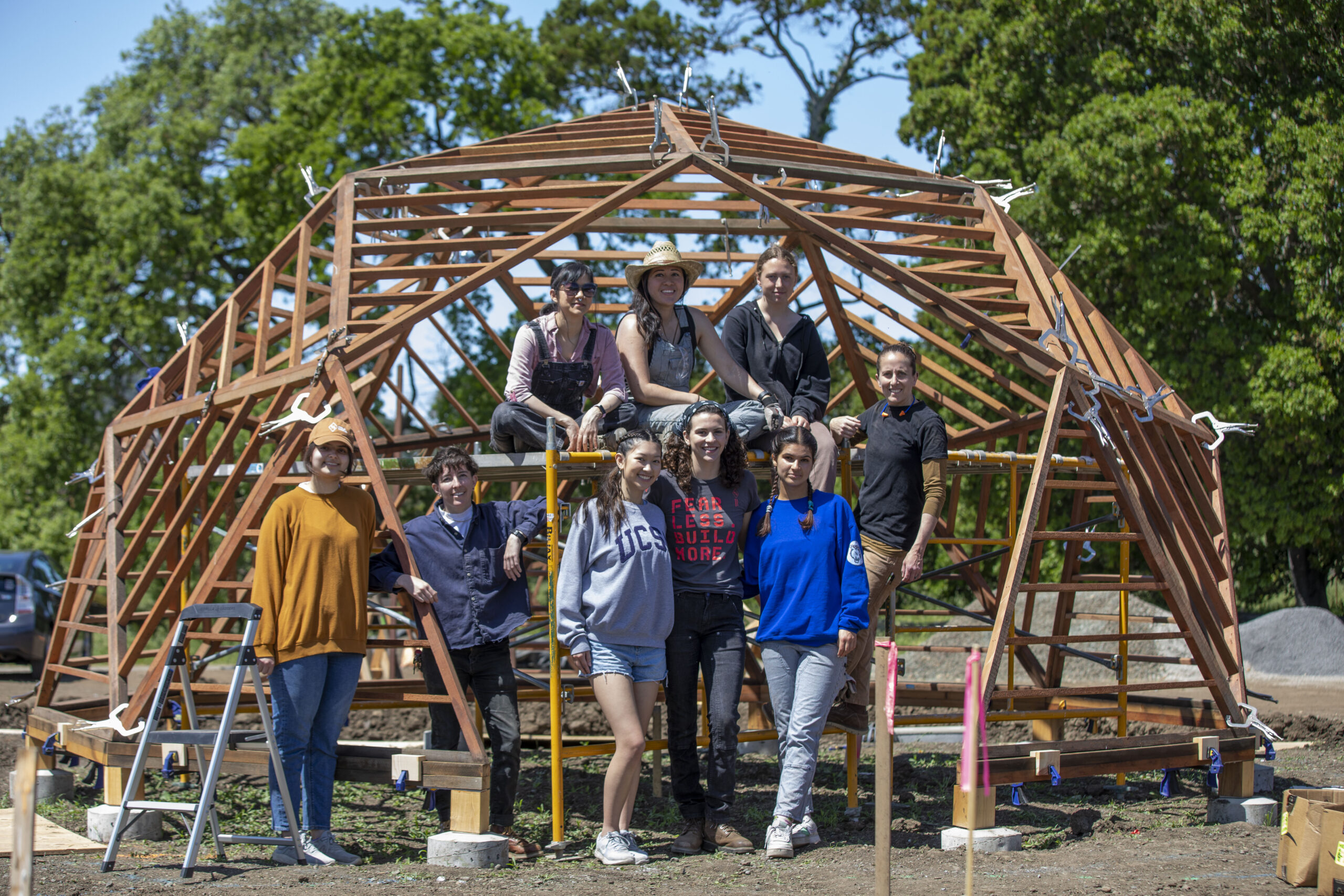 Construction + Community
Our Construction + Community cohort spent the majority of spring session building a picnic table and benches for our friends over at Urban Tilth. The outdoor furniture is currently installed by the dye garden along the Richmond Greenway.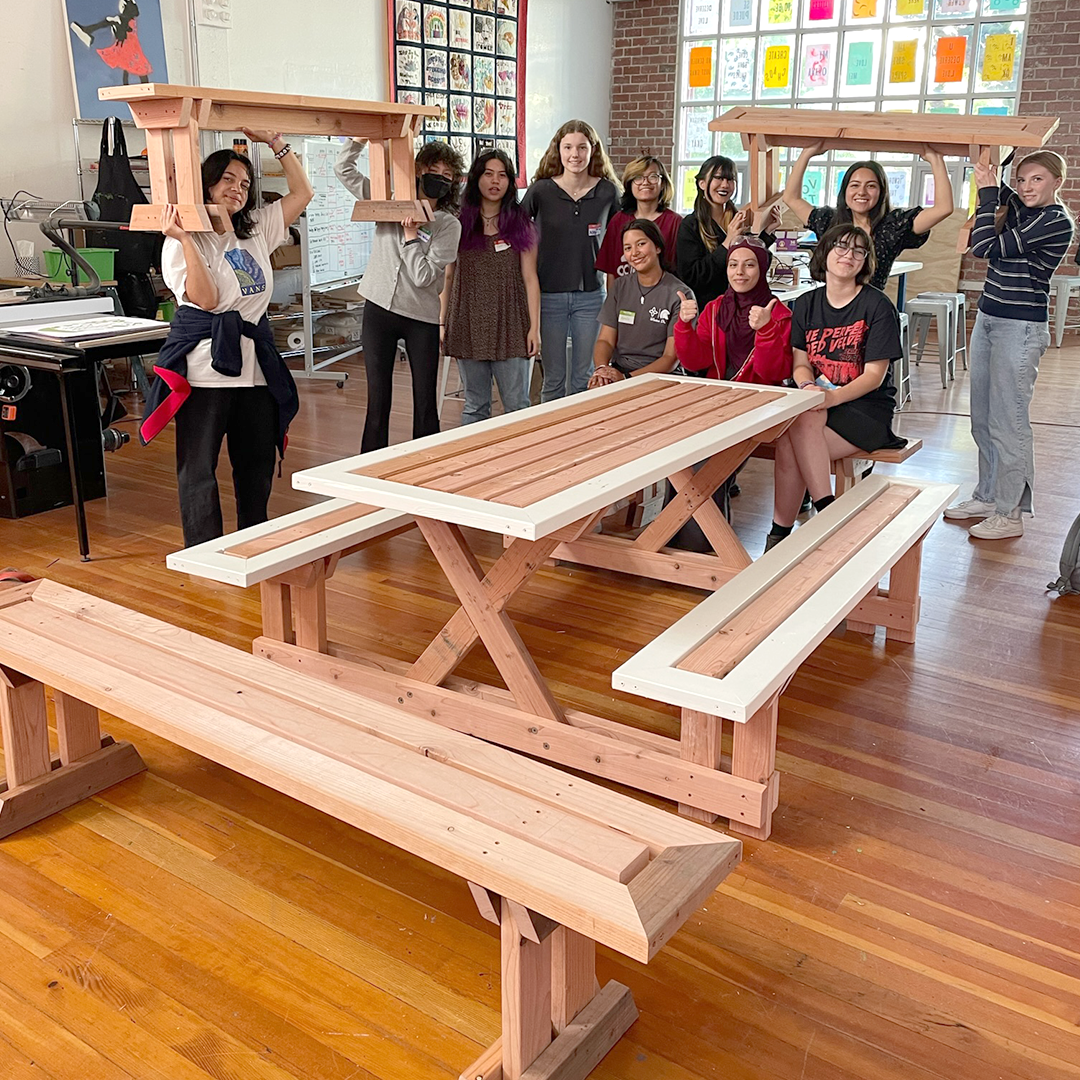 On a hot Saturday in late May, the cohort finished up yet another project for Urban Tilth: they installed the shade house for the community garden at Verde Elementary in Richmond! The installation was the culmination of a many months-long build from the previous winter session. Although the 8-hr workday was exhausting for everyone involved, we couldn't be prouder of the beautiful structure.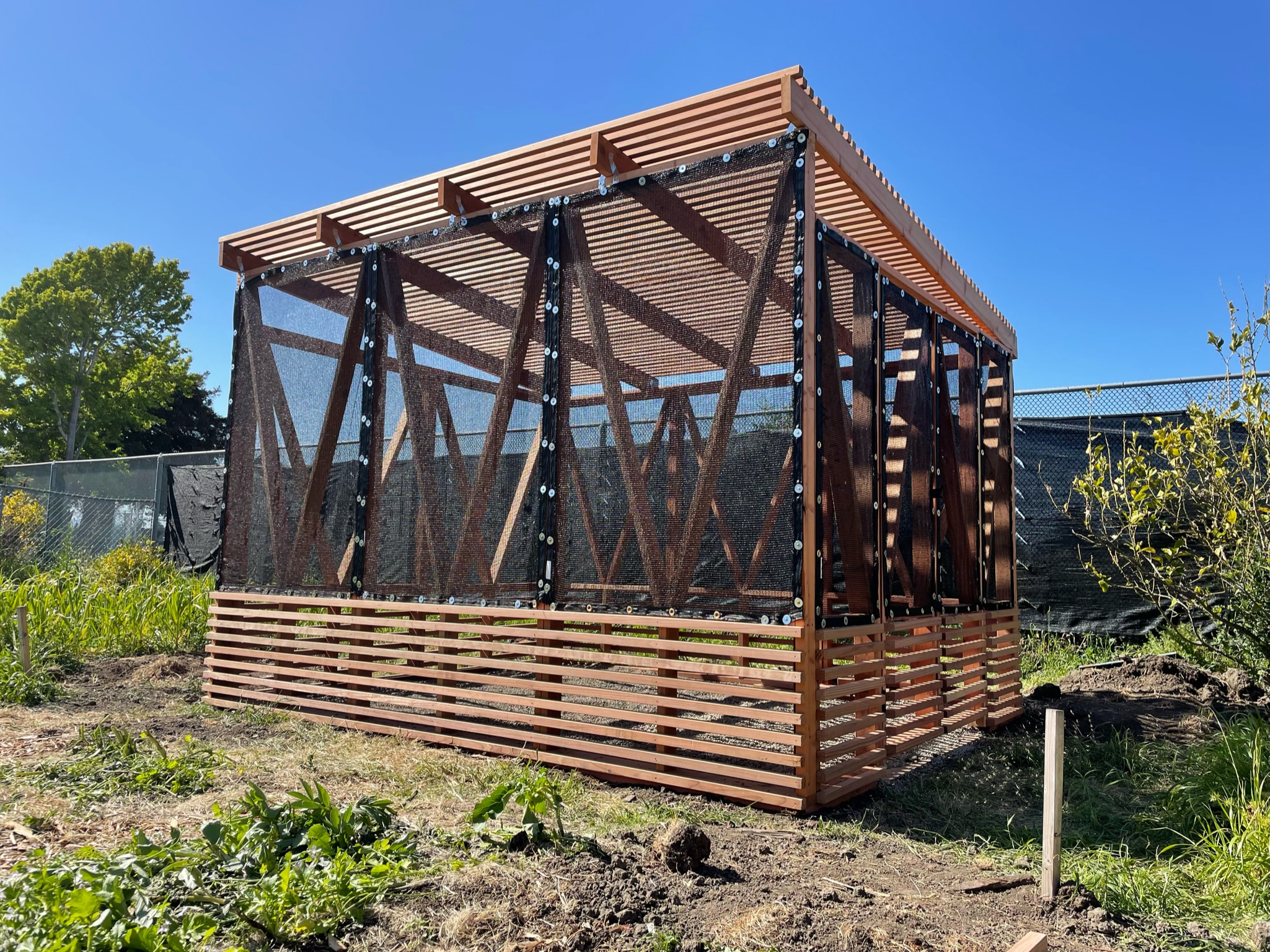 Protest + Print
Our teen artists were thrilled to create artwork for clients this session: the West and Central Branches of the Berkeley Public Library! Our cohort created multimedia posters that are currently on public display at the libraries. Using a mixture of cut paper and screen printing, our students created colorful and powerful posters.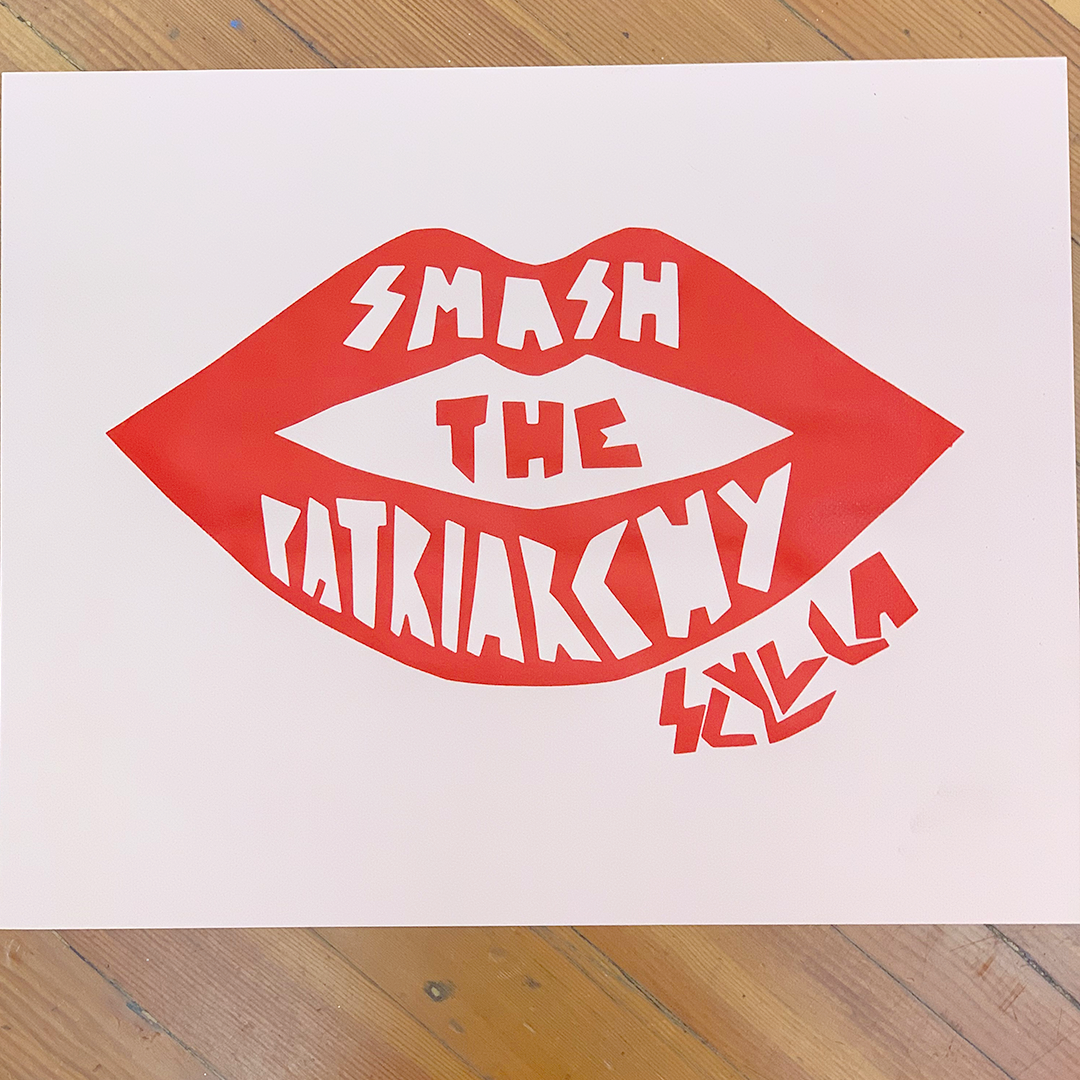 After school Carpentry + Woodworking
Because our session was shortened, we decided to invite previously waitlisted students to our After School Carpentry + Woodworking program. We repeated the delightful secret book box project!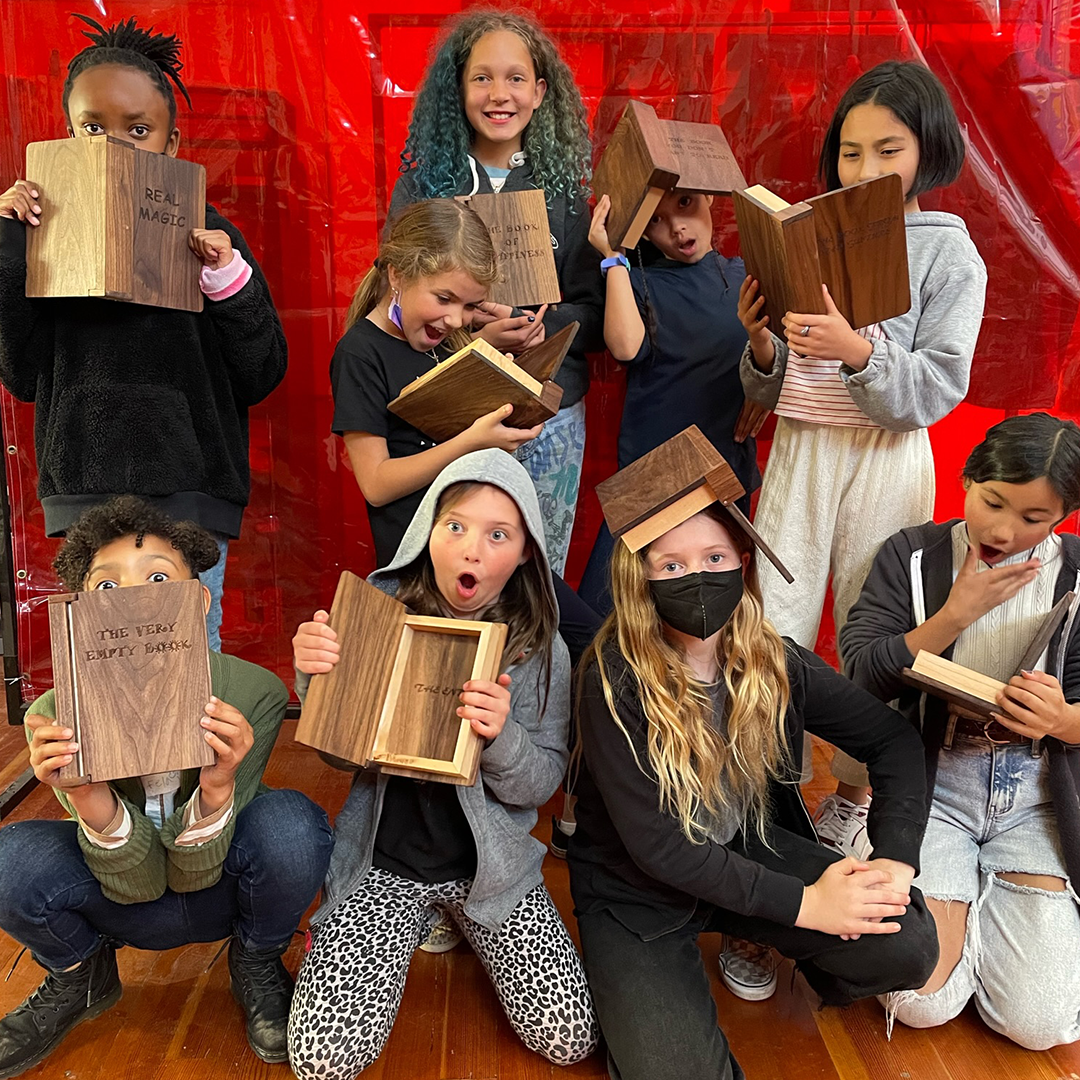 ---
Other news from this spring session: