Session: Advanced Design/Build, Fall 2022 + Spring 2023
Builders: 12 builders
Materials: reclaimed redwood 2×4, clamps, chop saw, impact drill and driver
Description: Over the course of 6 months, our Advanced Design/Build cohort undertook their most ambitious project yet: building a 20-ft geodesic dome for the Eames Ranch in Petaluma, CA. The project was a collaboration with the great folks from the Eames Institute, the landscape architecture firm Plural Studio and contractors from Cello & Maudru. Because we needed to construct the dome within the Girls Garage space, instructors Emily Pilloton-Lam and Augusta Sitney decided to create a 2 frequency bevel-frame dome (rather than a hub-and-strut dome) so our students could prefabricate the 40 triangular frames within our workspace. This decision also allowed us to perform a "mock installation" of the 20-ft geodesic dome in our space, where our students assembled the dome tier by tier. It just barely fit! As a result, we were able to get a better sense of what worked and what needed tweaked months before we actually had to install the dome on-site in Petaluma!
Our Advanced Design/Build cohort finished the mock installation by the end of the fall session, but the inordinately rainy winter and spring pushed our installation weekend to late April. When the time eventually came, our students and instructors were ready to rock and roll, cranking out the on-site installation with plenty of time to spare! The dome will play a central role in the Eames Ranch's new garden space, where it will be a sculptural structure for gourd vines and other climbing fruits.
In addition to being the largest construction project we've ever tackled, the dome was the ultimate test of our geometry skills—the joinery is 1/16″ and 1/8″ tolerance at the pentagonal and hexagonal vertices! So for all high schoolers out there groaning about the pointlessness of geometry, just know…it will come in handy one day!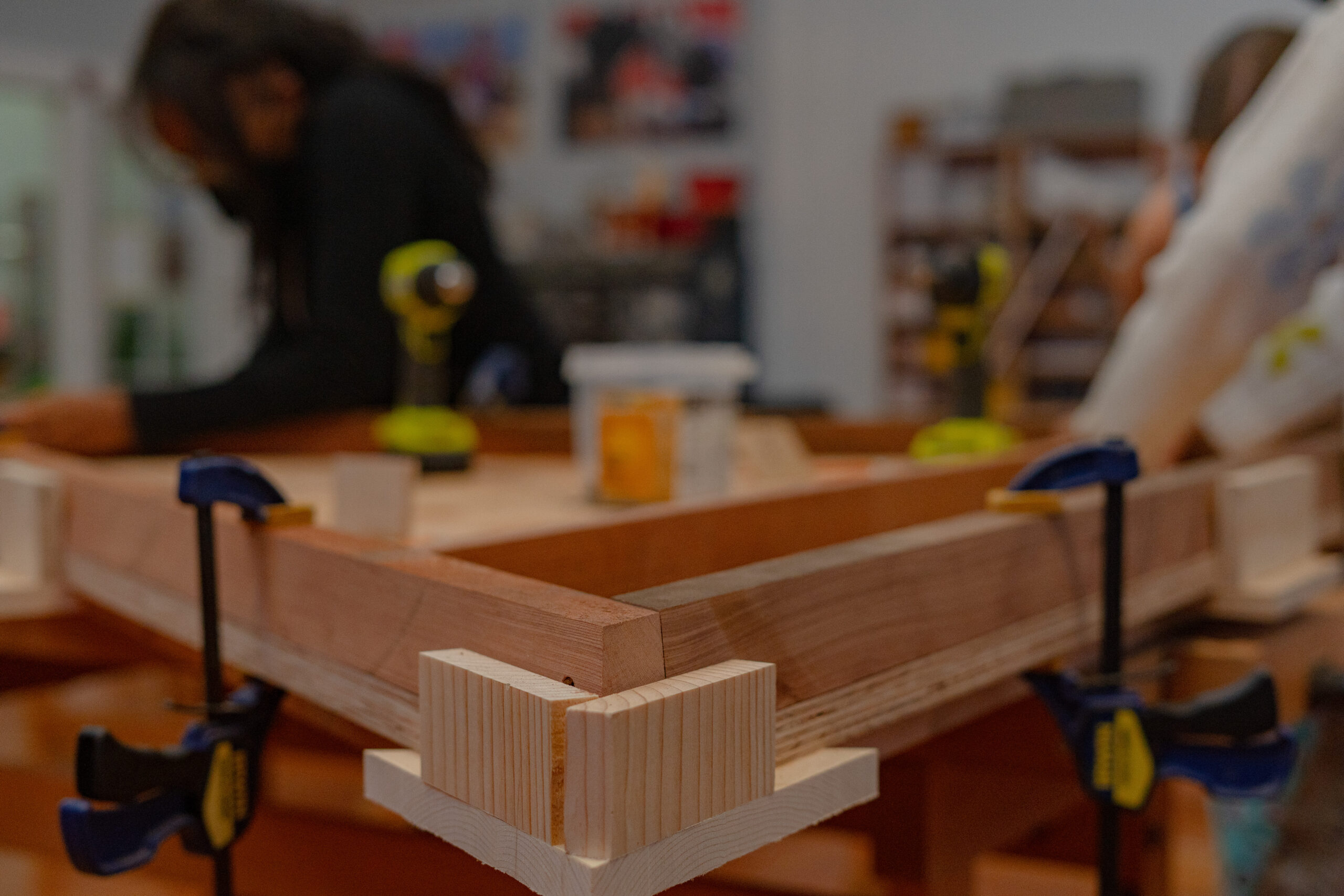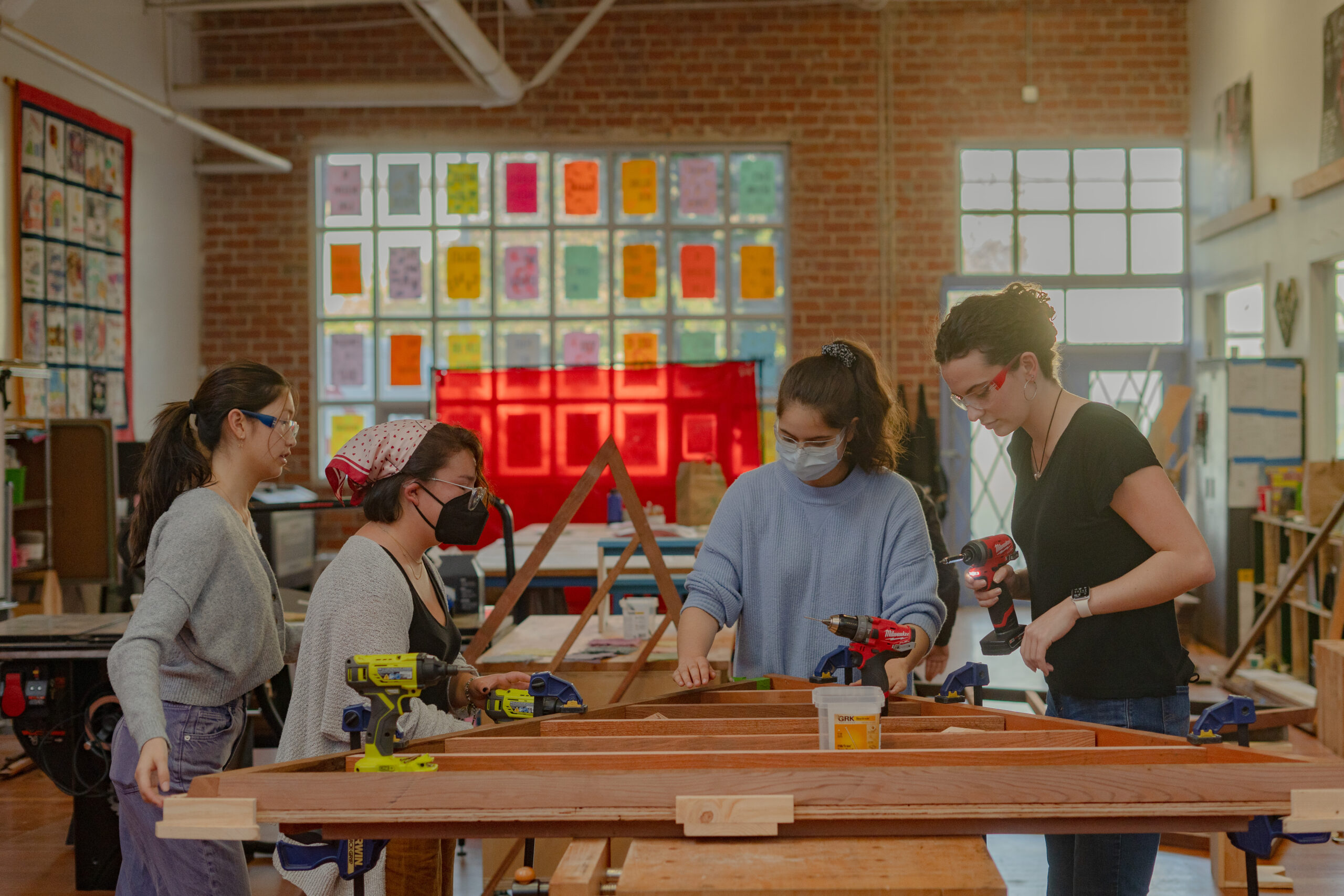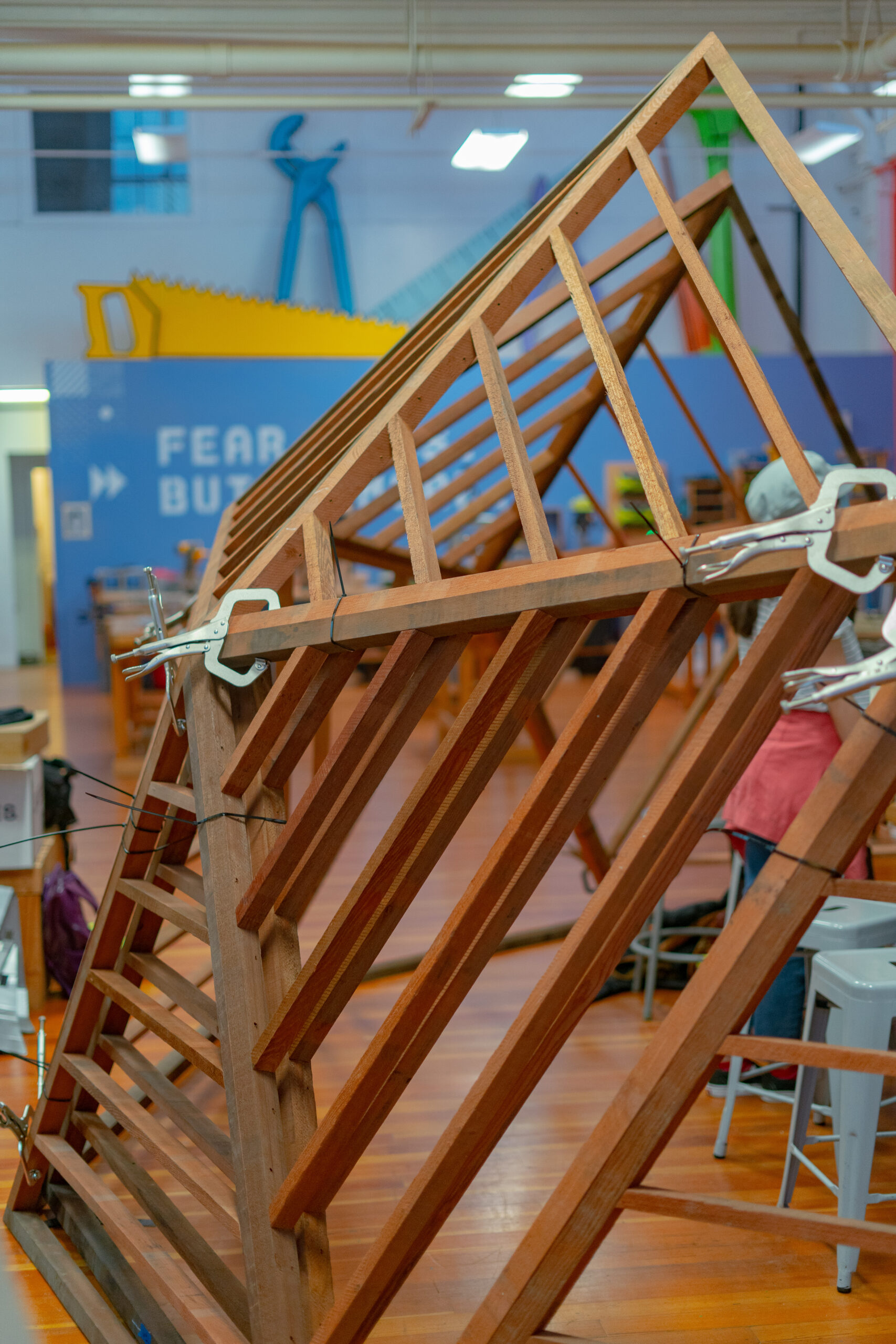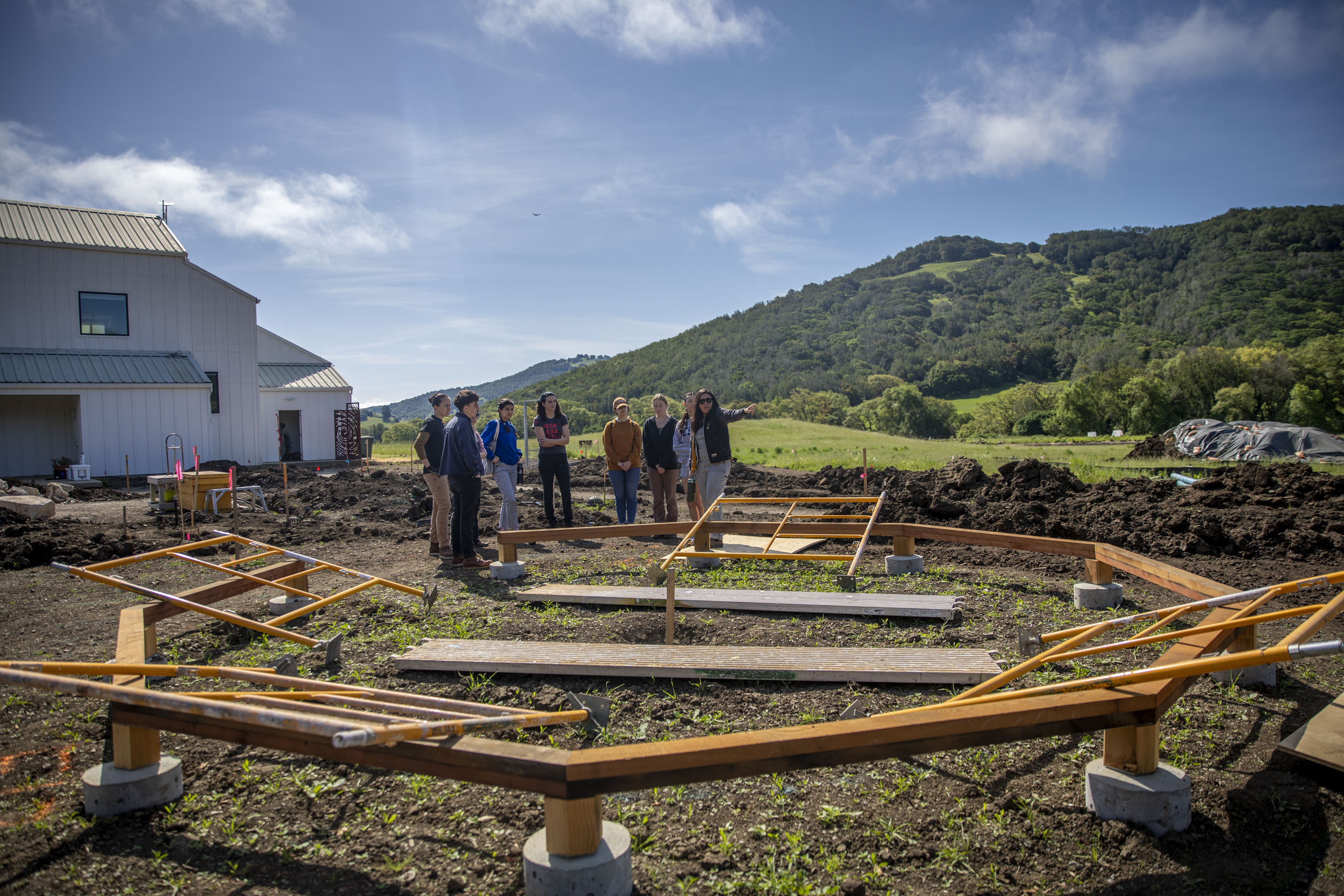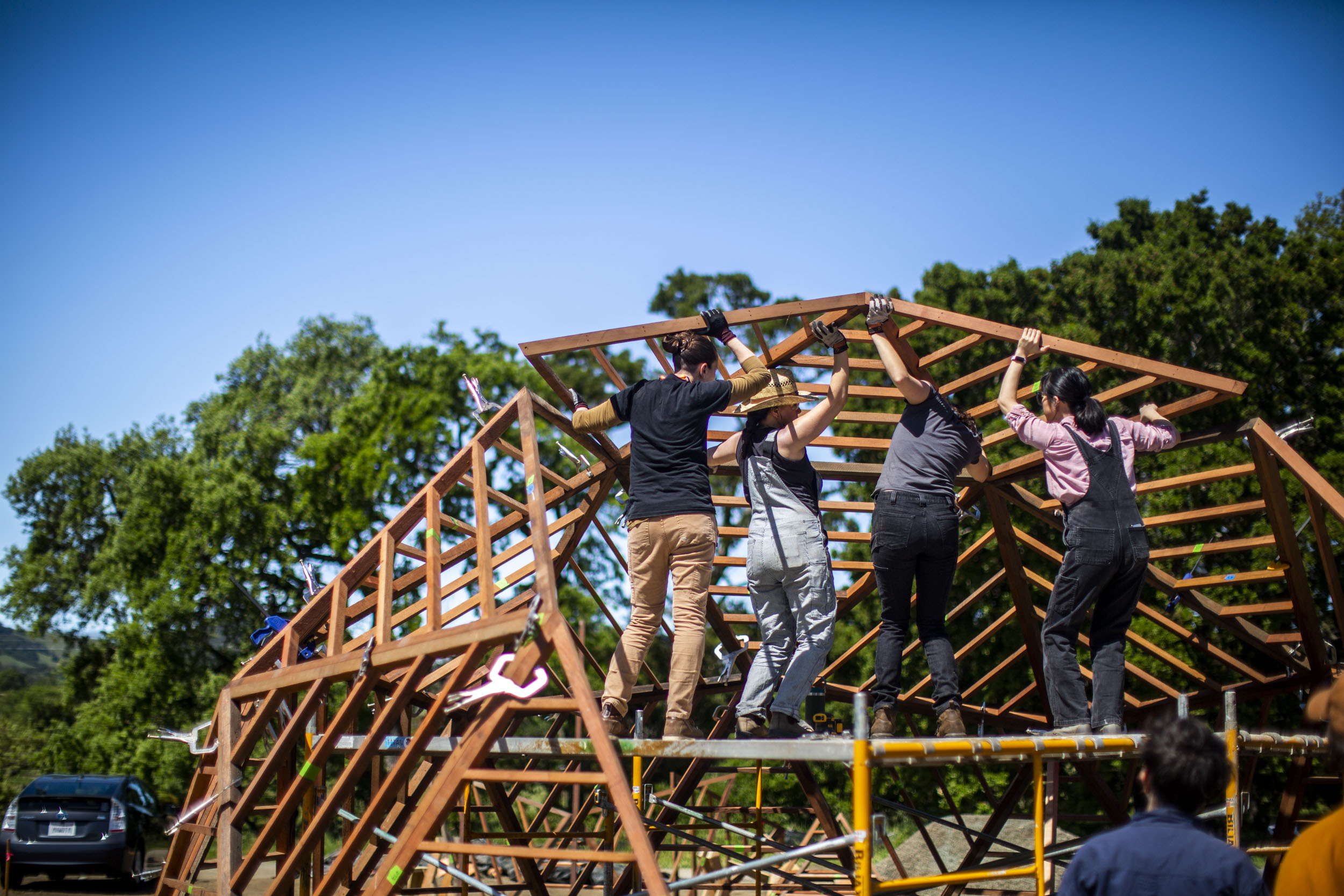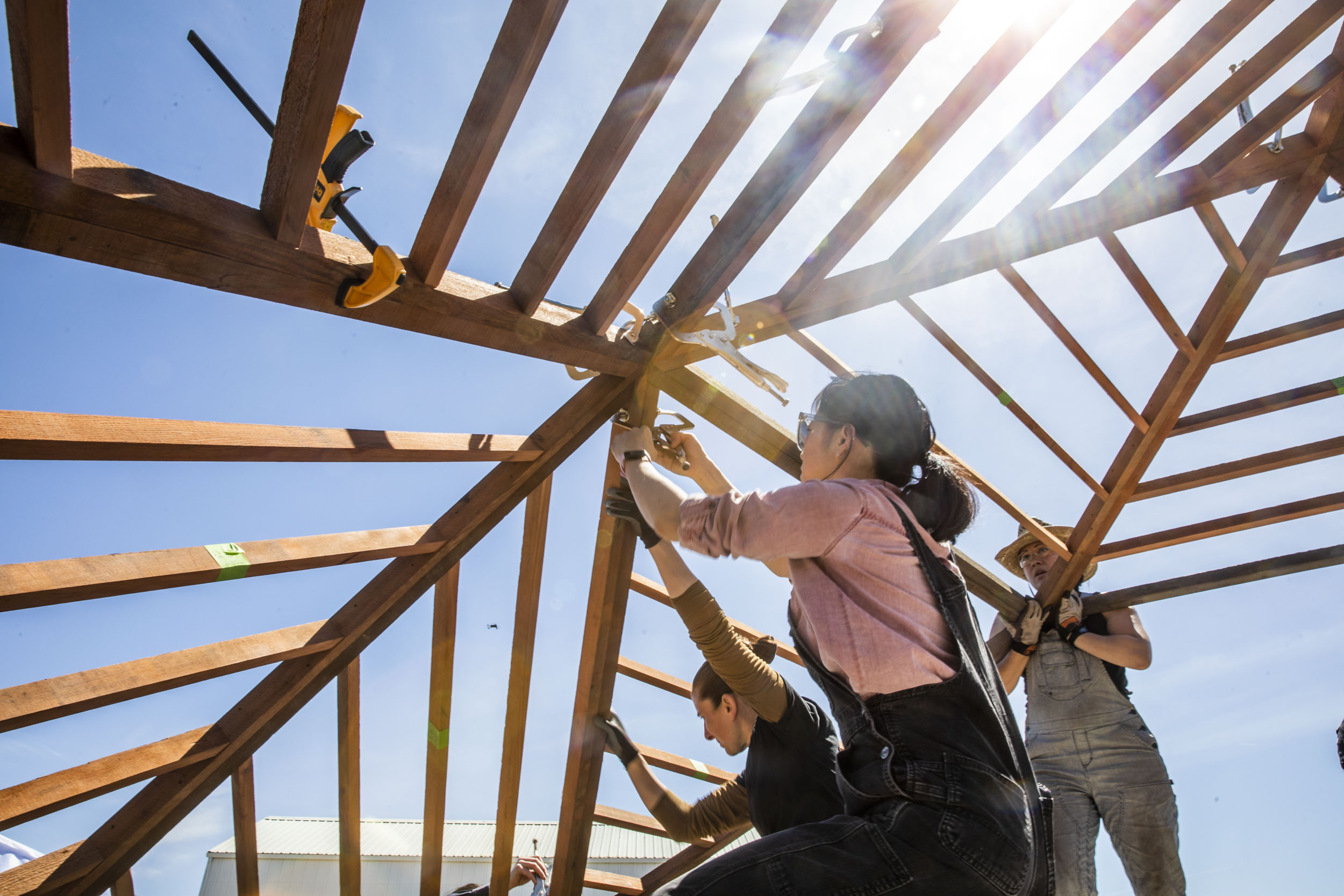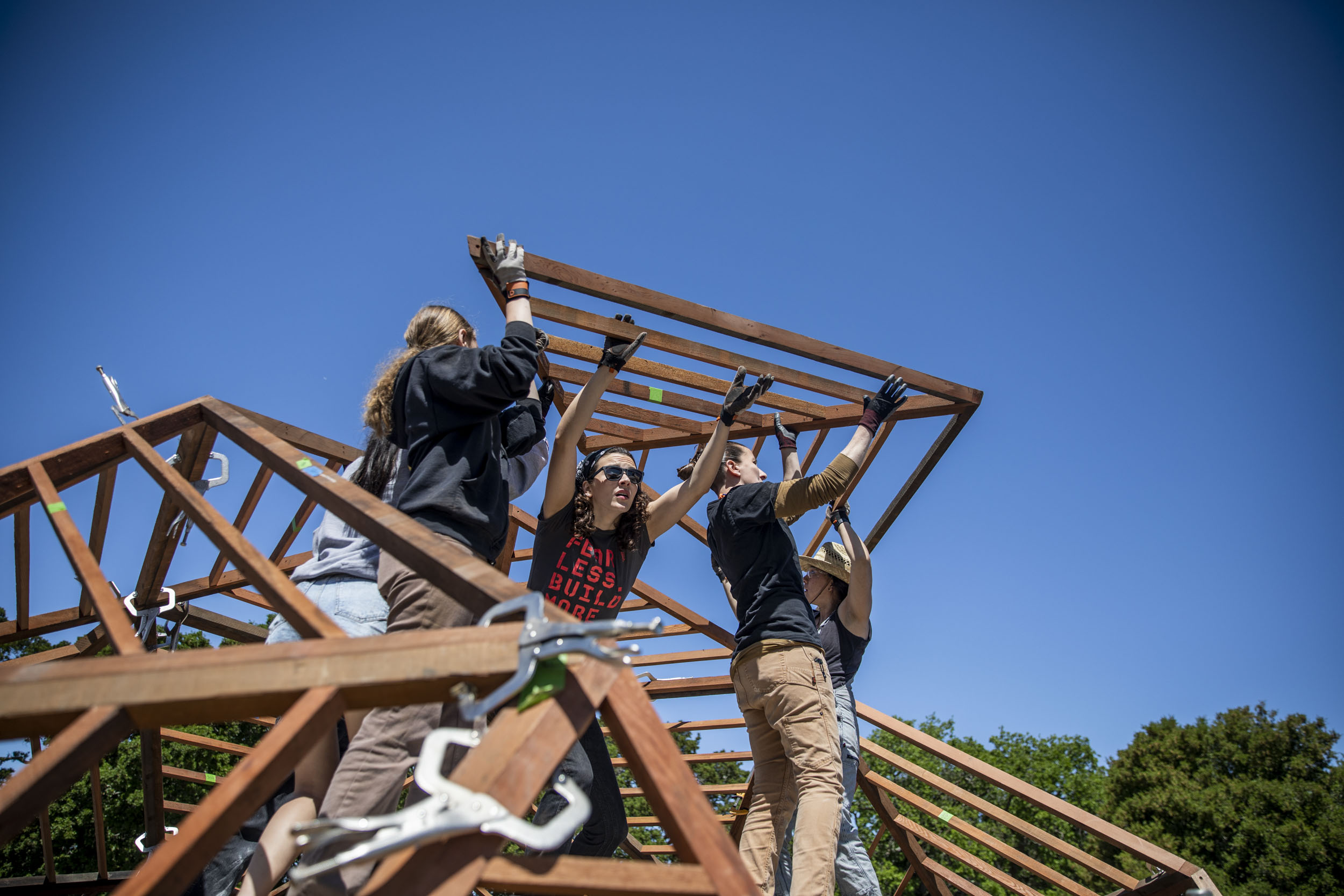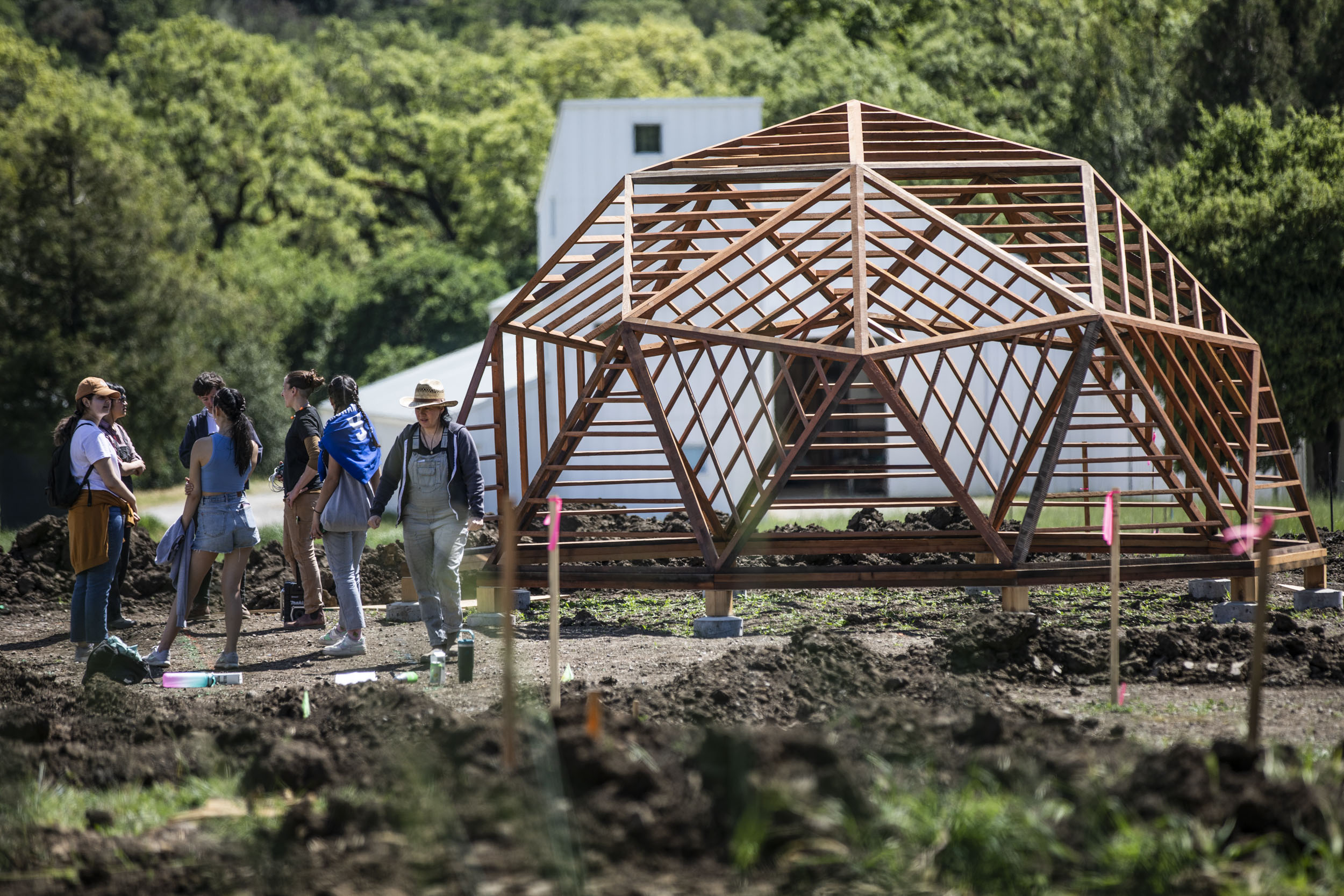 Photo credits: Jacs de Leuw and Bryan Meltz