We ushered in the New Year with a colorful variety of projects for our incredible students to tackle. From creating mind-boggling charcuterie boards to rewriting the narrative of traditional workwear, our cohorts of young people used their design/build skills  to collaborate on individual and community projects.
---
Advanced Design/Build
Our Advanced Design/Build students took a hiatus from building a community project this winter to create something different entirely…cutting boards! And not just any old cutting boards, but Escher-inspired, optical illusion cutting boards. The project called for 3 different types of hardwood: walnut, cherry, and maple. The combination of these three woods, each with their own individual sheen and color, created a distinct sense of 3D depth with each module!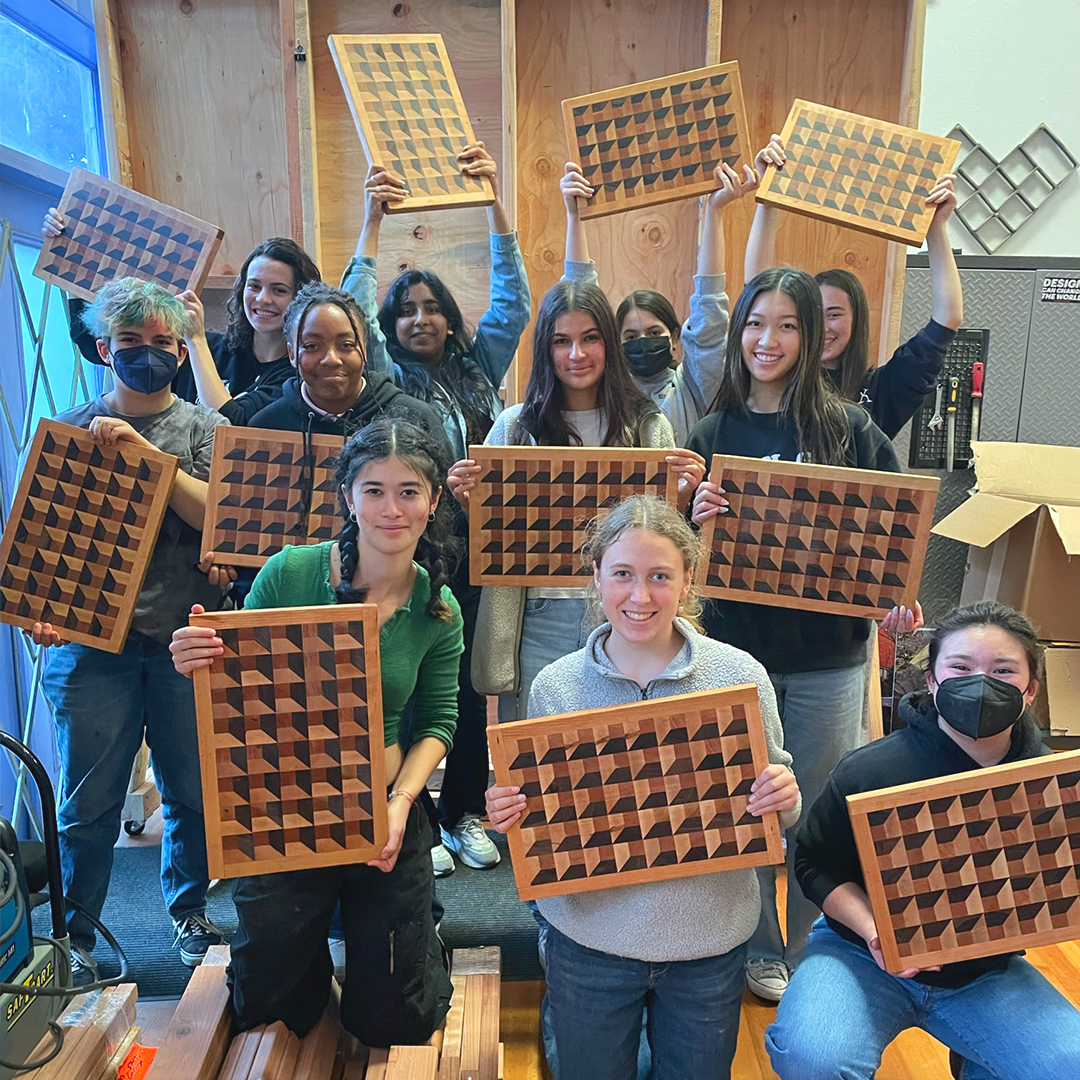 Construction + Community
Our Construction + Community students tackled their biggest project to date: a shade house for our longtime client, Urban Tilth! (The shade house serves as an interim stop for seedlings between a greenhouse and the real world, with some protection from the elements using dark shade cloth, but with more exposure than a greenhouse. A real Goldilocks, indeed!) Building the shade house was a tangible way for our students to support Urban Tilth's mission of providing healthy food and farming education to community members. This support was further amplified by coverage of the project from local station KTVU! The shade house is installed here at Girls Garage until we can move it on site this May—stay tuned!
Protest + Print
Given that workwear has traditionally been designed by and for male-bodied people, it's unsurprising that most female workwear is ill-fitting and cheaper quality. As if plumbing, or building, or welding, was reserved solely for the purview of men. As if women and gender-expansive folks didn't need adequate pocket space for tools. Lucky for us, our teenage artists in Protest + Print partnered with Dovetail Workwear to change that narrative and reclaim workwear as their own! Using Dovetail's Oahe work jacket and thermal trucker jacket as blank canvases, our students embellished the clothing with embroidery, paint, and textile art to express their own identities as tradeswomxn and artists.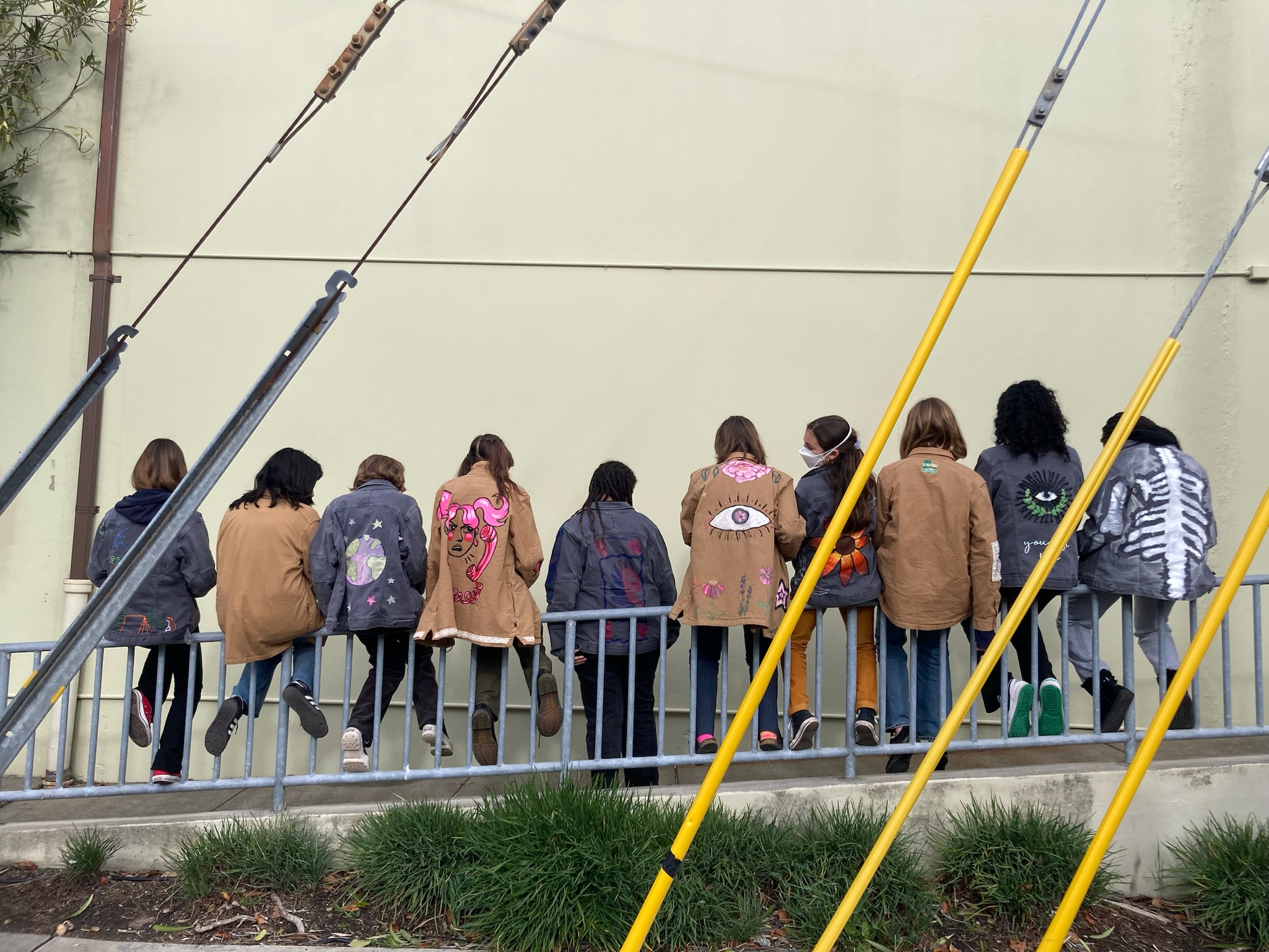 Carpentry + Woodworking
Do you ever think to yourself, "Boy, I wish I had someplace to hide my candy?" Our Carpentry + Woodworking students certainly do…which is why they built secret book boxes this winter session! The project called for precision and patience as our students measured, cut, and assembled the hardwood cover, spine, tab fillet, and inside frame. The end result was a slick wooden "book" (with a laser-etched title) that doubled as a secret box!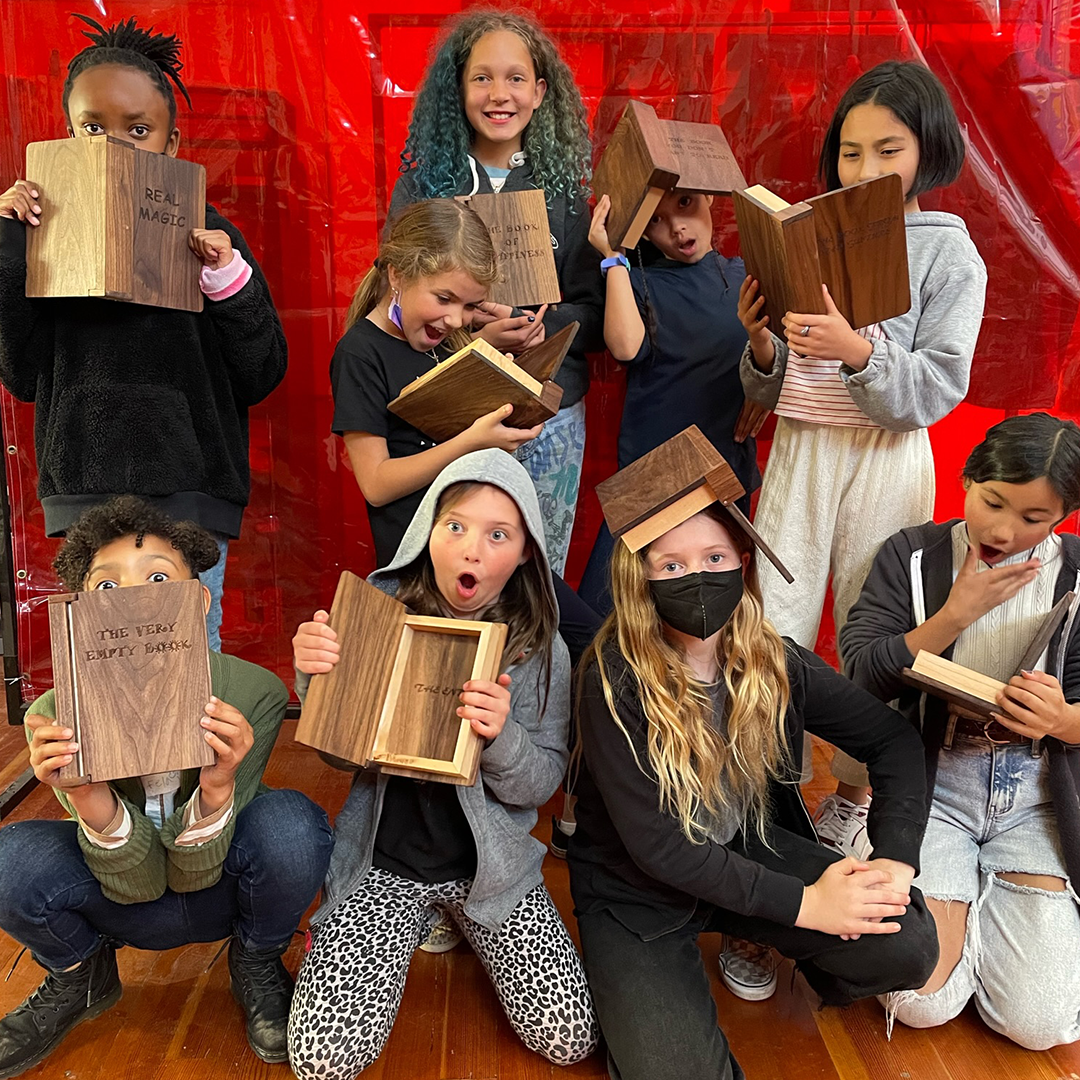 ---
Other things that happened this winter session: