Donate to the Fearless100 campaign to provide programming for 100 girls and gender-expansive youth this summer!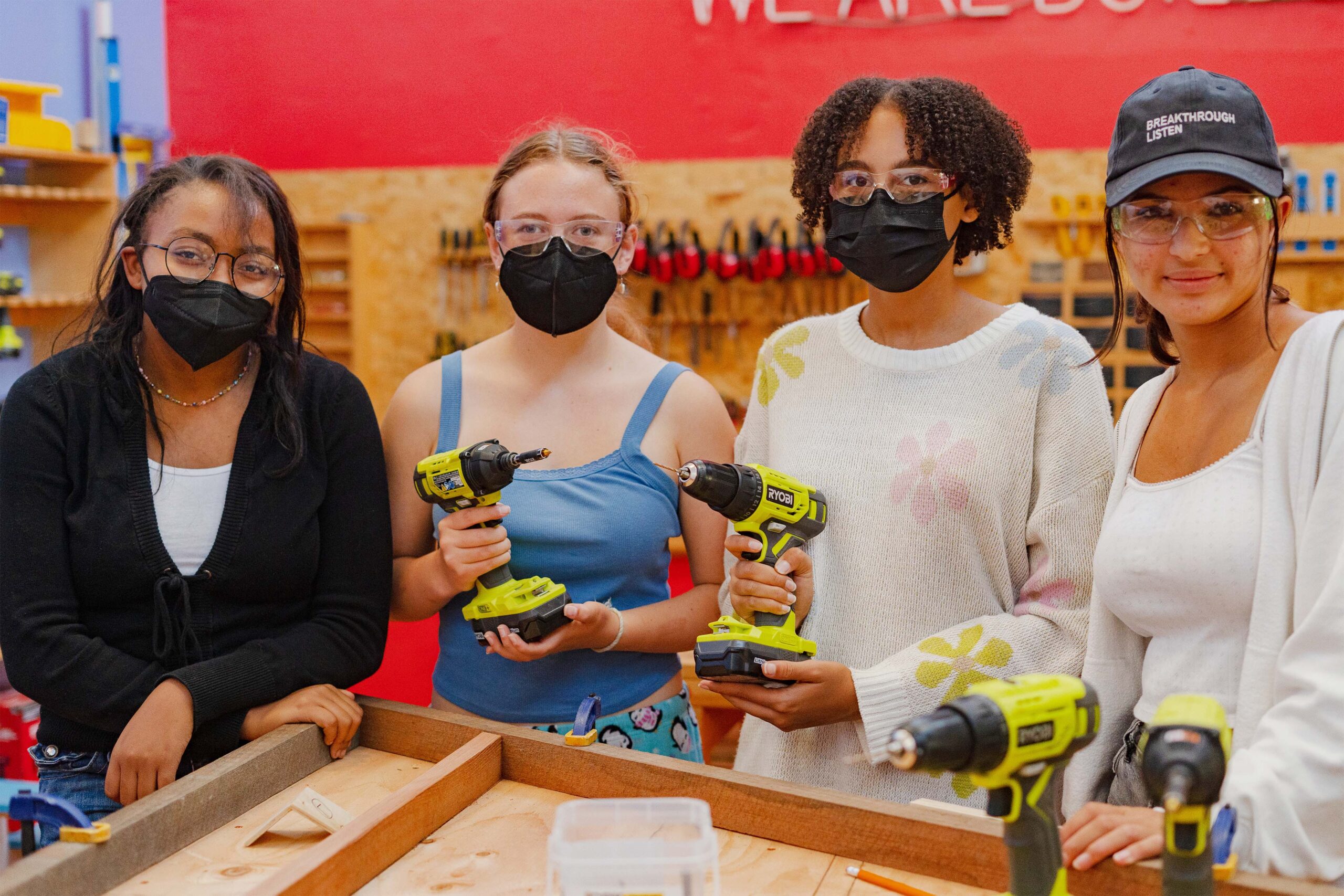 Girls Garage's Fearless100 fundraiser supports low- and no-cost summer programming—including staffing, materials, and travel—for 100 students who are building the world they want to see! This summer, students enrolled in our Young Women's Design + Building Institute (9th-12th grade), Advanced Design/Build (9th-12th grade), and Builder Bootcamp (5th-8th grade) programs will pick up power tools and wield their own collective power to build full-scale carpentry projects in our community. Each of these programs provides a diverse cohort of girls and gender-expansive youth with opportunities to learn technical construction and design skills under the thoughtful guidance of our skilled teaching staff, all in the process of building pro bono projects for local nonprofit clients.
We need your help! We're asking for 100 donors to give $100 to support 100 students! When combined with contributions from matching corporate supporters NOVO Construction and Turner Construction, this sum will entirely fund our summer projects.
This summer, 52 high school students from our Young Women's Design + Building Institute and Advanced Design/Build cohorts will build a sauna for Shelterwood Collective, a Black, Indigenous, and queer-led land stewardship organization in Cazadero. Shelterwood seeks to restore relations between people and nature, as well as returning land sovereignty to Black and Indigenous communities. The sauna will be part of the organization's new community care facility on their 900-acre woodland property, providing space to reflect and recharge.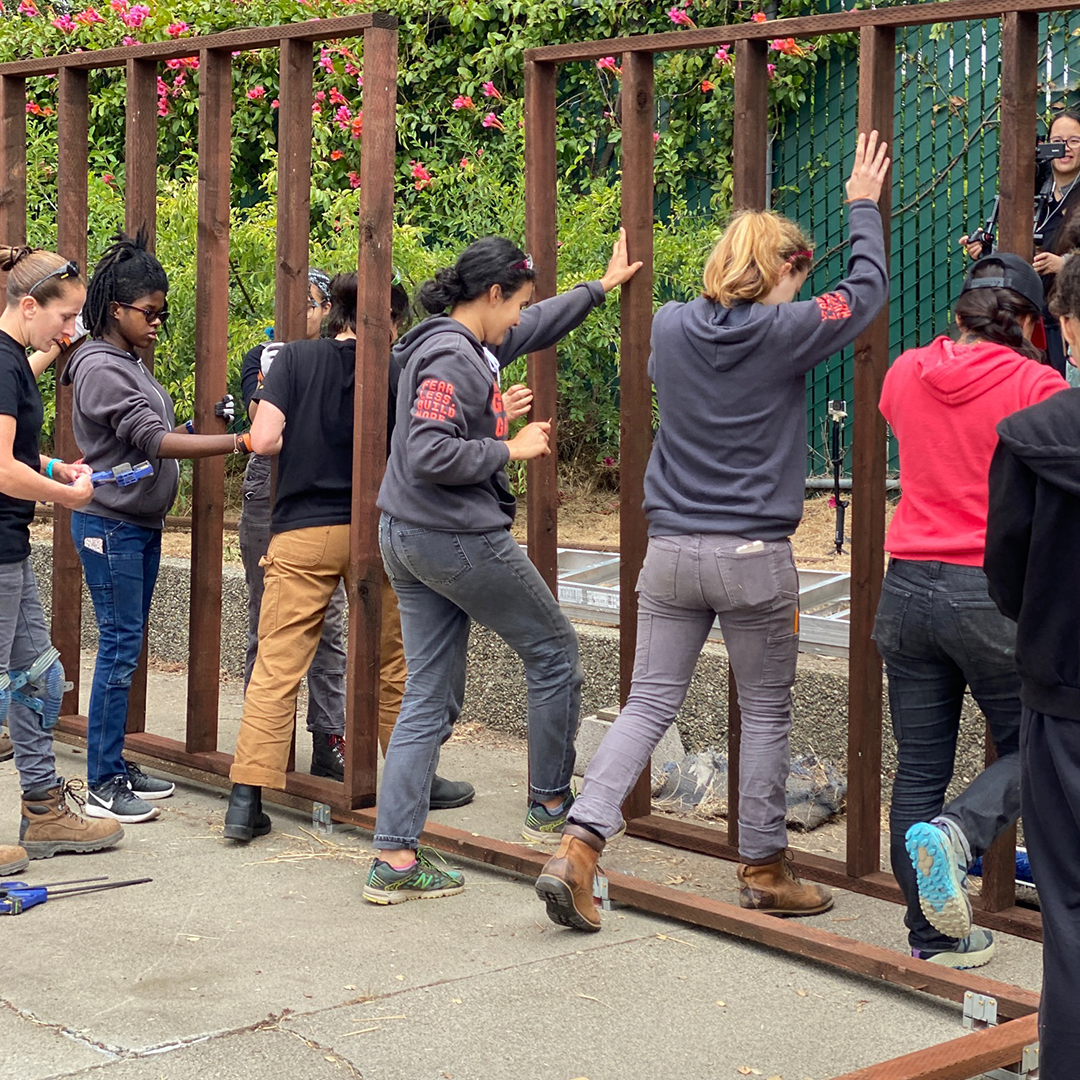 48 middle school students from our Builder Bootcamp will work on a project closer to home: a chicken coop for Growing Leaders, a youth gardening and entrepreneurship nonprofit at Willard Middle School in Berkeley! The chicken coop will increase the organization's capacity to safely house more chickens, a vital part of their middle school education curriculum.
Follow along on Instagram as we share the campaign's progress and shout out Fearless100 supporters!