You know the old maxim, "Summer flew by?"
Well, it did—in spectacular fashion! We worked with 82 students this year, ranging from ages 9-18 and coming from all different areas of the Bay. As always, our students were rockstar builders, completing the projects with time to spare. But make no mistake: there was plenty of time for play! We learned how to juggle, played card games, and spent hours chatting both idly and deeply, forging new friendships and strengthening old ones.
---
Young Women's Design + Building Institute, June 2022
We kicked off summer with Young Women's Design + Building Institute! Over two weeks in June, 35 high school girls and gender-expansive youth gathered at Girls Garage to design and build a gigantic toolbox float for the San Francisco Pride Parade. Our students honed their power tools skills—using the chop saw, circular saw, impact drill and driver—to construct the float and larger-than-life foam tools.  To accompany the  float, each student designed a mixed media protest poster (printmaking media included block printing, risograph printing, and screen printing). On June 26th, we marched, shimmied and rolled down Market Street, proudly displaying our Girls Garage activist spirit.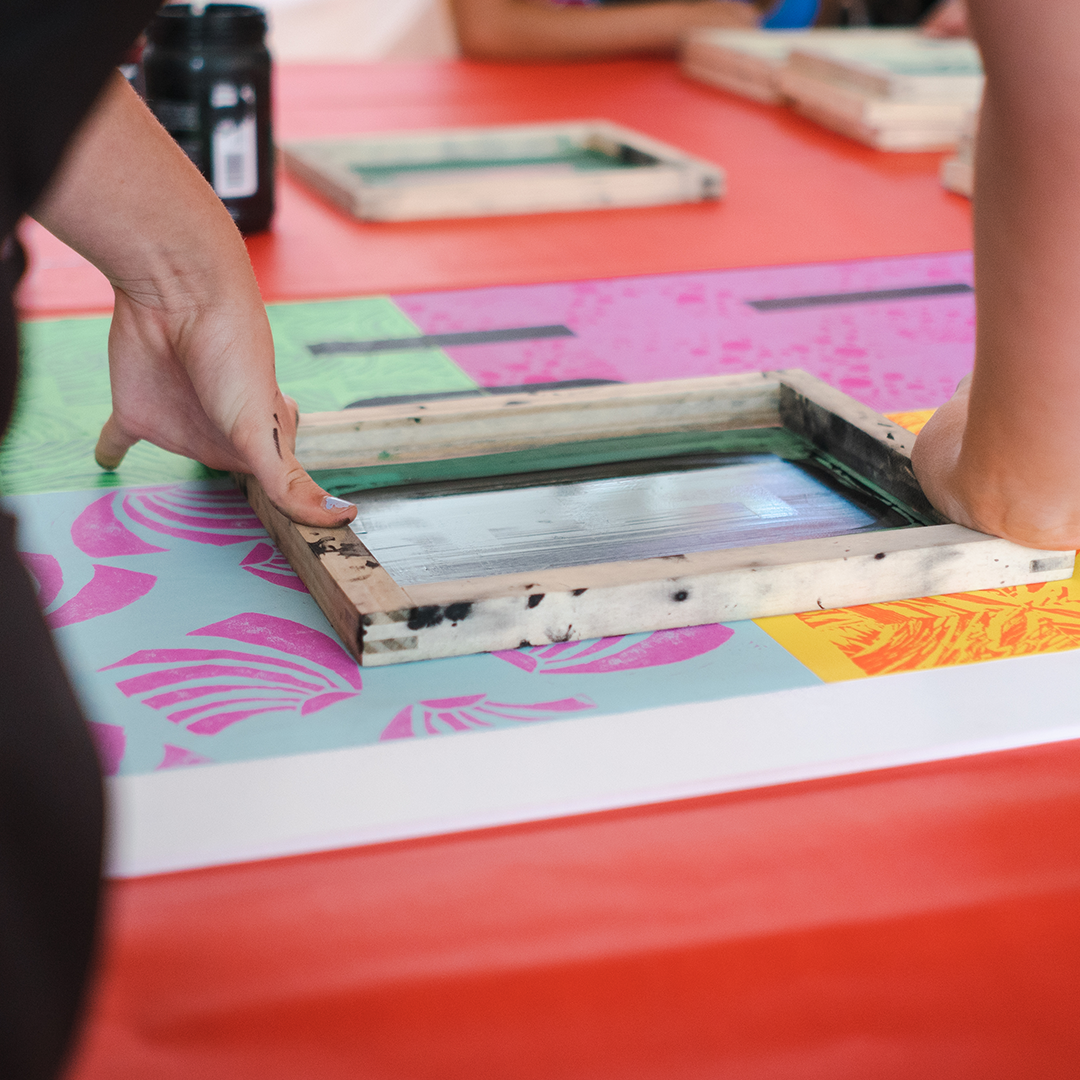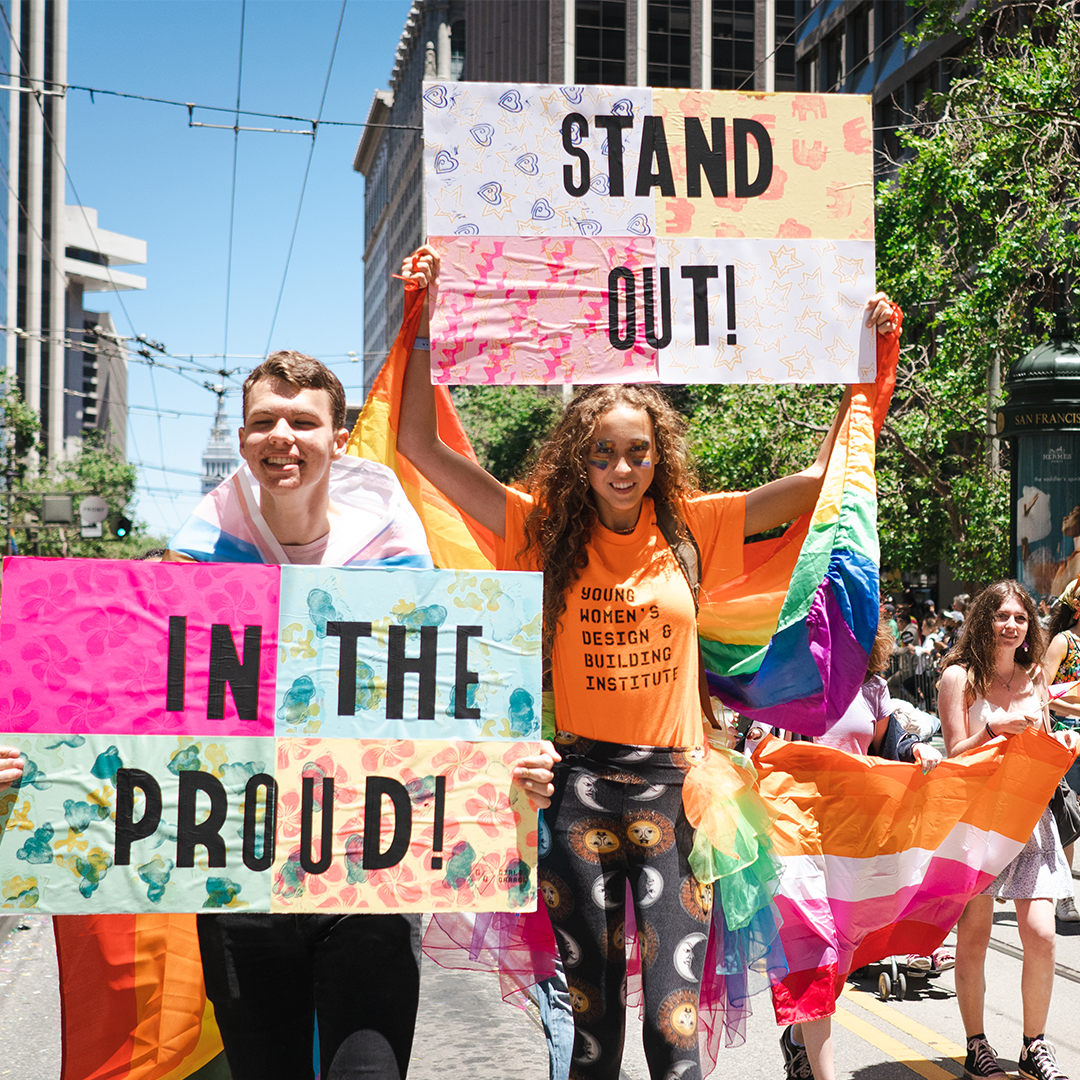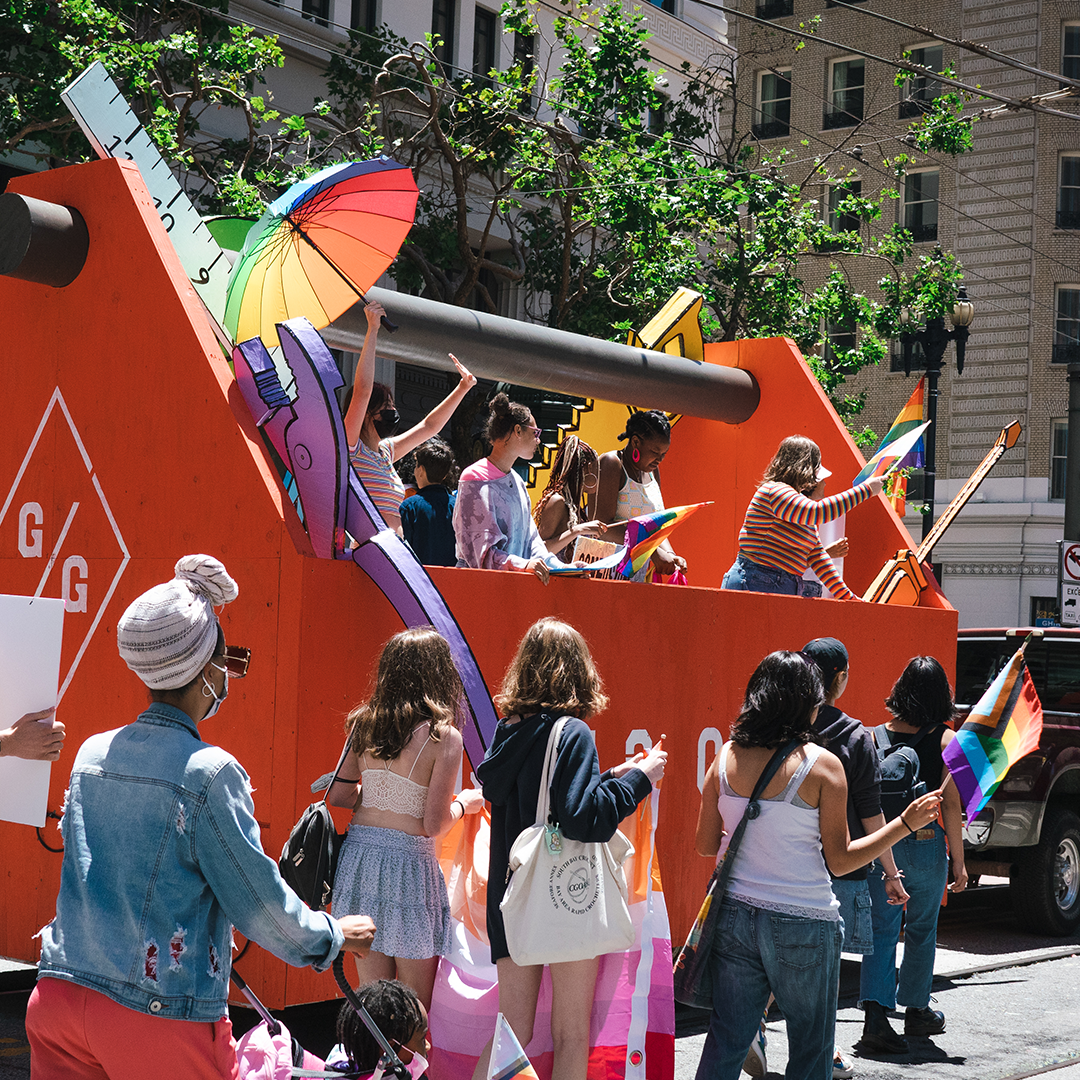 Builder Bootcamp, July 2022
In Builder Bootcamp, our elementary and middle school students learned basic construction skills to build 15 garden boxes. The client was Feed Black Futures, an organization providing fresh food to Black mothers and caregivers who have been affected by the carceral system in the Bay Area and Los Angeles. The project required a surprising level of precision, including accuracy to the 1/32 of an inch! But our young builders took the challenge in stride, working together to troubleshoot any mistakes. Each student designed and painted a garden stake to accompany the planter boxes, adding a colorful touch!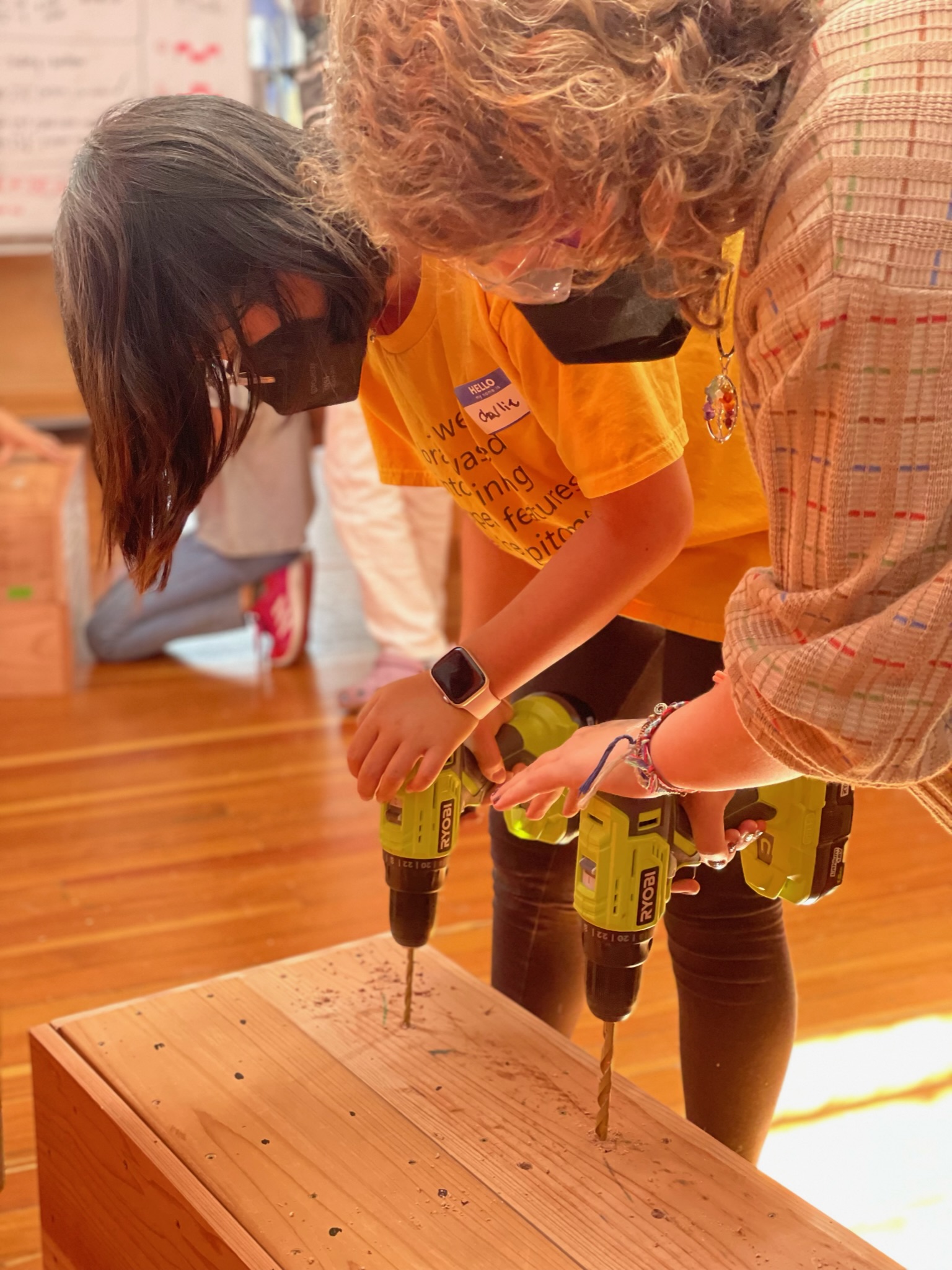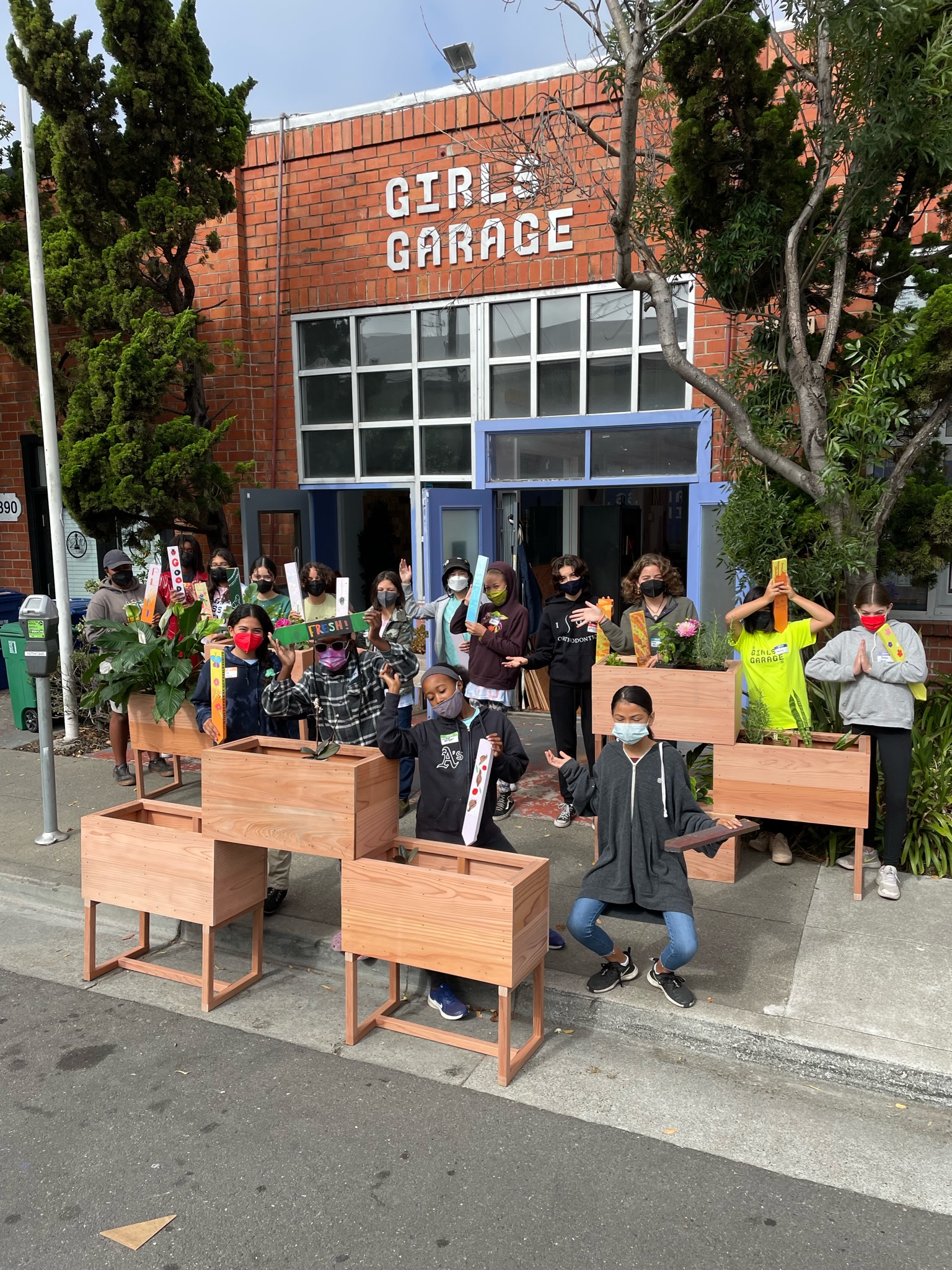 Advanced Design/Build, August 2022
Advanced Design/Build is a yearlong program for our most committed and experienced high school builders, including some who have been with Girls Garage for 9 years. With such a high level of construction experience, this group is able to tackle complex, real-world challenges that rival a professional scope. This summer, our students and instructors trekked to the green hills of Vermont to build a bus stop for Vermont Transit Authority. We partnered with Yestermorrow Design/Build School to design and construct the project in record time: 4 days! Our 12 students were instrumental in every step of the process: building out the deck, framing the structure, affixing the roof, cutting and painting plywood for our 3D mural that mirrors the landscape of Vermont. The end result was a bus stop to rival all bus stops, built with the whole community in mind. Although the construction days were long, we spent our evenings splashing in swimming holes and eating local ice cream. We left Vermont "with bonds stronger than our cross-beams," as one student noted.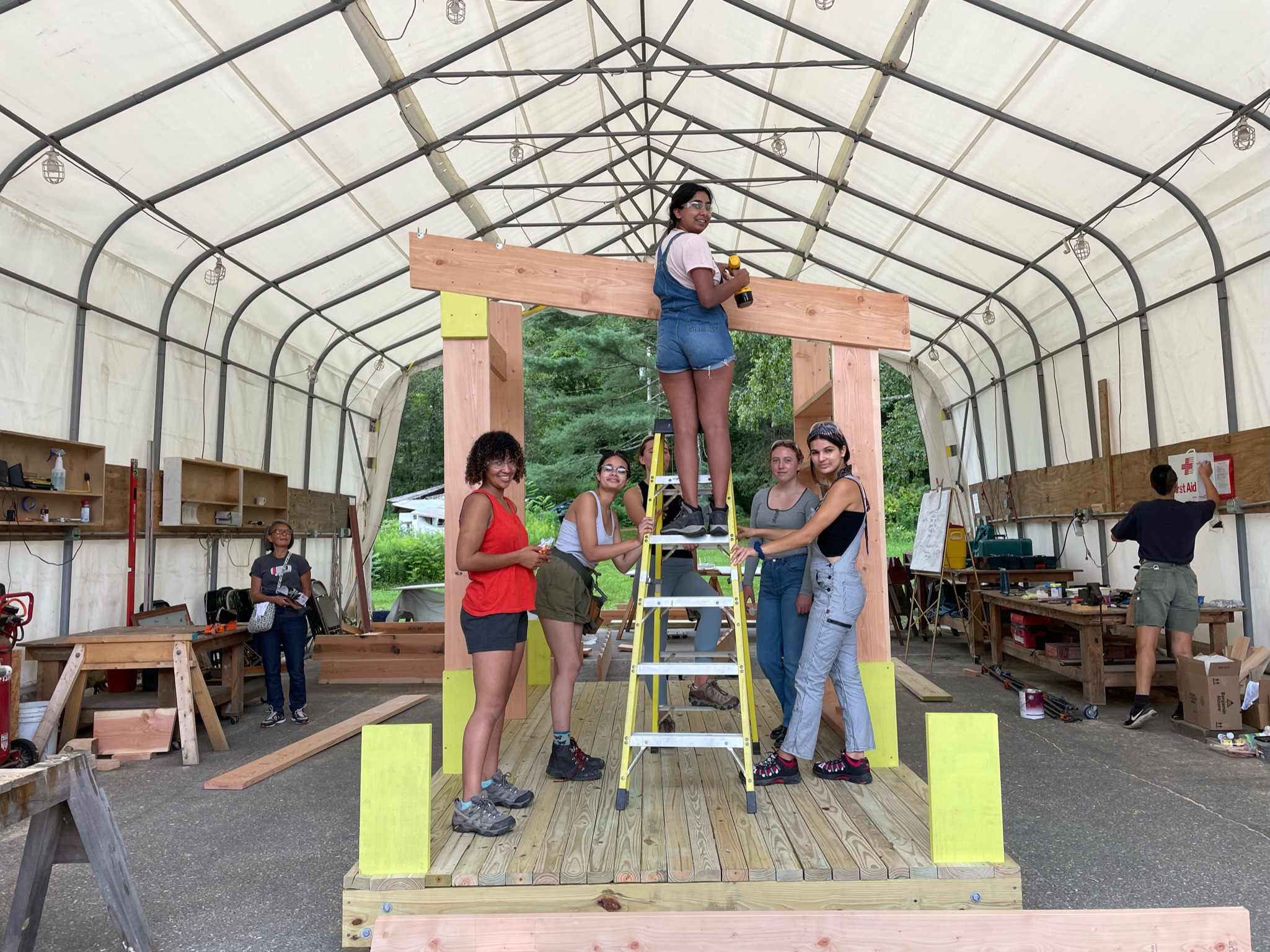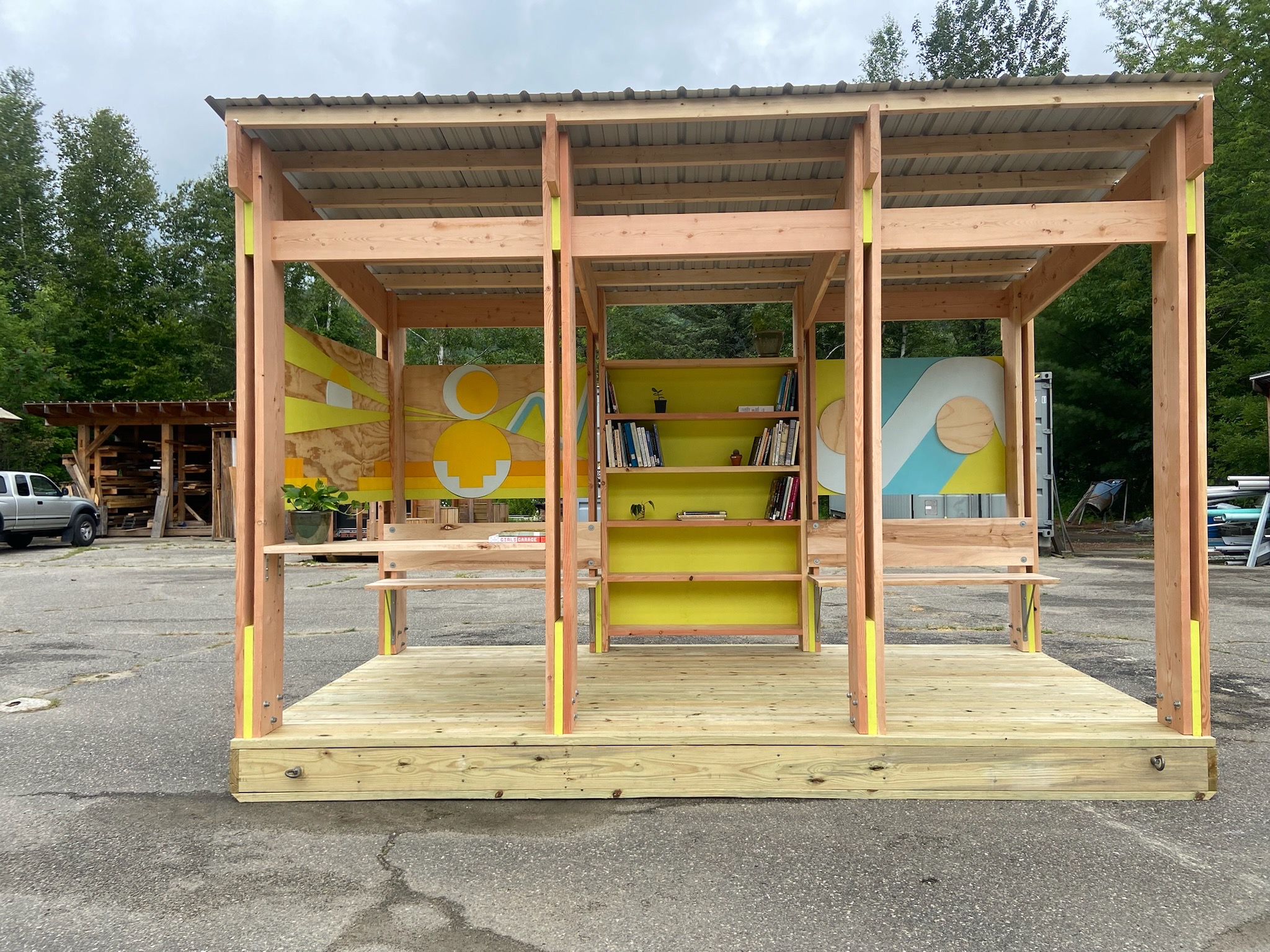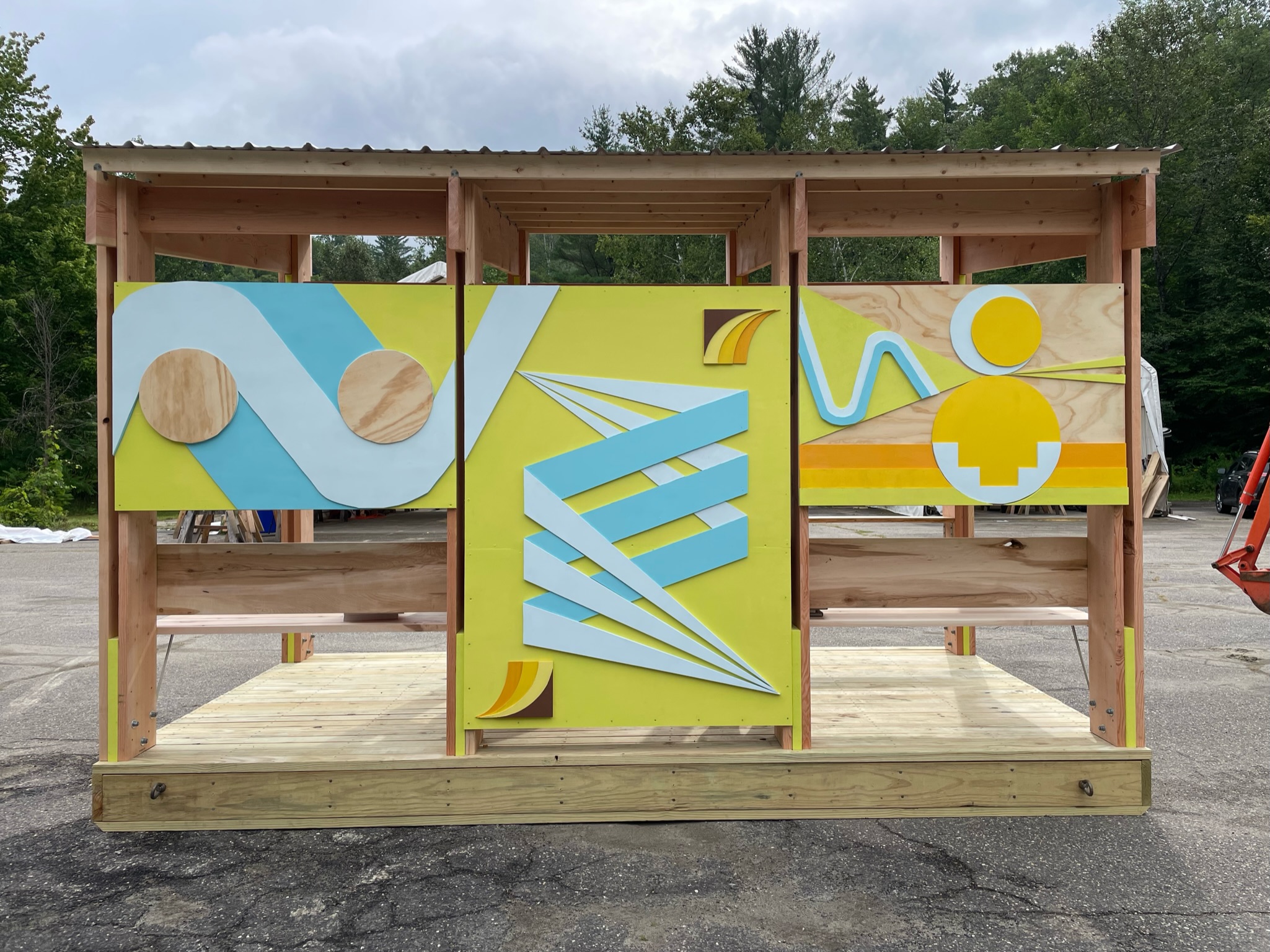 ---
We're sad to see summer end, but we'll see many students soon enough for fall session! Also, a huge thank you to everyone who supported and partnered with us for our summer projects: Feed Black Futures, Yestermorrow Design/Build School, all our instructors, Vermont Transit Authority, AARP, Ashby Lumber, Berkeley Repertory Theatre, East Bay Towing, Town Print Shop, Vocal Type Co, Argonaut Garage, Level 10 Construction, the Parade Guys, Jenn and Jason, Sarah Cotton, Jon and Patty, and everyone who donated to our Building Pride Campaign. We couldn't have done this without you!