Long story short:  On Sunday June 26, at approximately 1:35 pm, students and staff of the Young Women's Design + Building Institute marched, rolled, and shimmied down the streets of San Francisco in the Girls Garage toolbox float.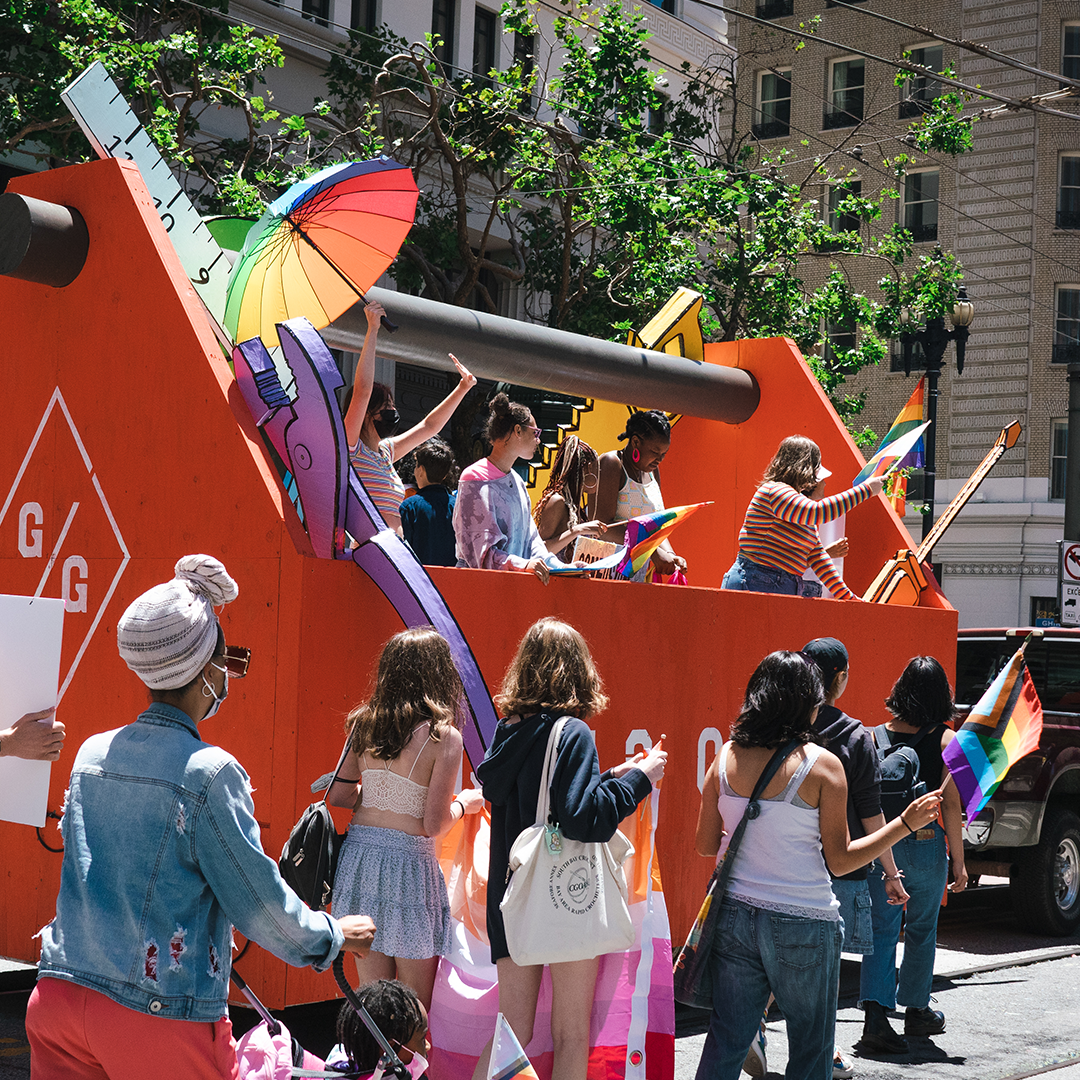 Long story long: We almost didn't make it.
Bright and early that Sunday morning, as our Founder and Executive Director Emily Pilloton-Lam was towing the float en route to San Francisco, moments before getting on the Bay Bridge, she had a loud BANG: the trailer tires had exploded. Without missing a beat, Emily called Augusta for back-up, then paged East Bay Towing for help replacing the tires.
Hours passed. Augusta and Emily had to deconstruct the toolbox walls, then use a Sawz-all to cut a sizeable hole around the axles, to replace the tires.
Meanwhile, the students and instructors of Young Women's Design + Building Institute managed to get into San Francisco and hold the Girls Garage spot in line. None of us were sure the float could make it across the Bay Bridge—in weekend traffic, no less Pride weekend traffic—in time.
And then, with only twenty minutes to spare, the float arrived (after semi-legally moving a few street barricades along the way). Without missing a beat, our students quickly got to work attaching the toolbox walls back to the frame, using the carpentry skills they'd learned during YWDBI. It was a fast-paced and impressive triage effort! Once the float was completely in tact, we grabbed our posters and assembled to march.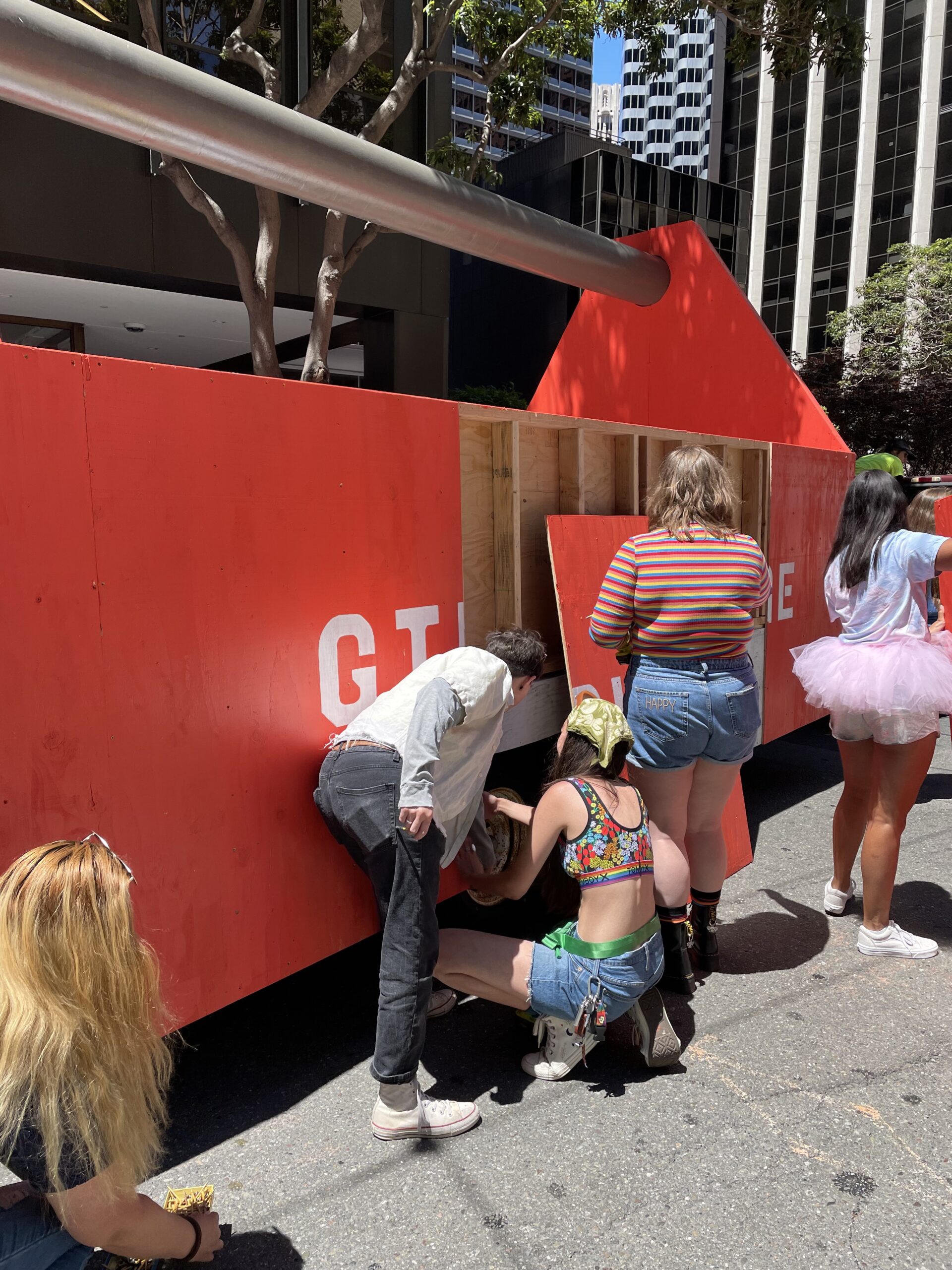 And then it was time to rumble! We (slowly) rolled down Market Street, shouting and cheering and dancing along to the music. All eyes were on our students as they waved from the toolbox float and marched with their protest posters, defiant and joyous. The crowd went wild at the sight!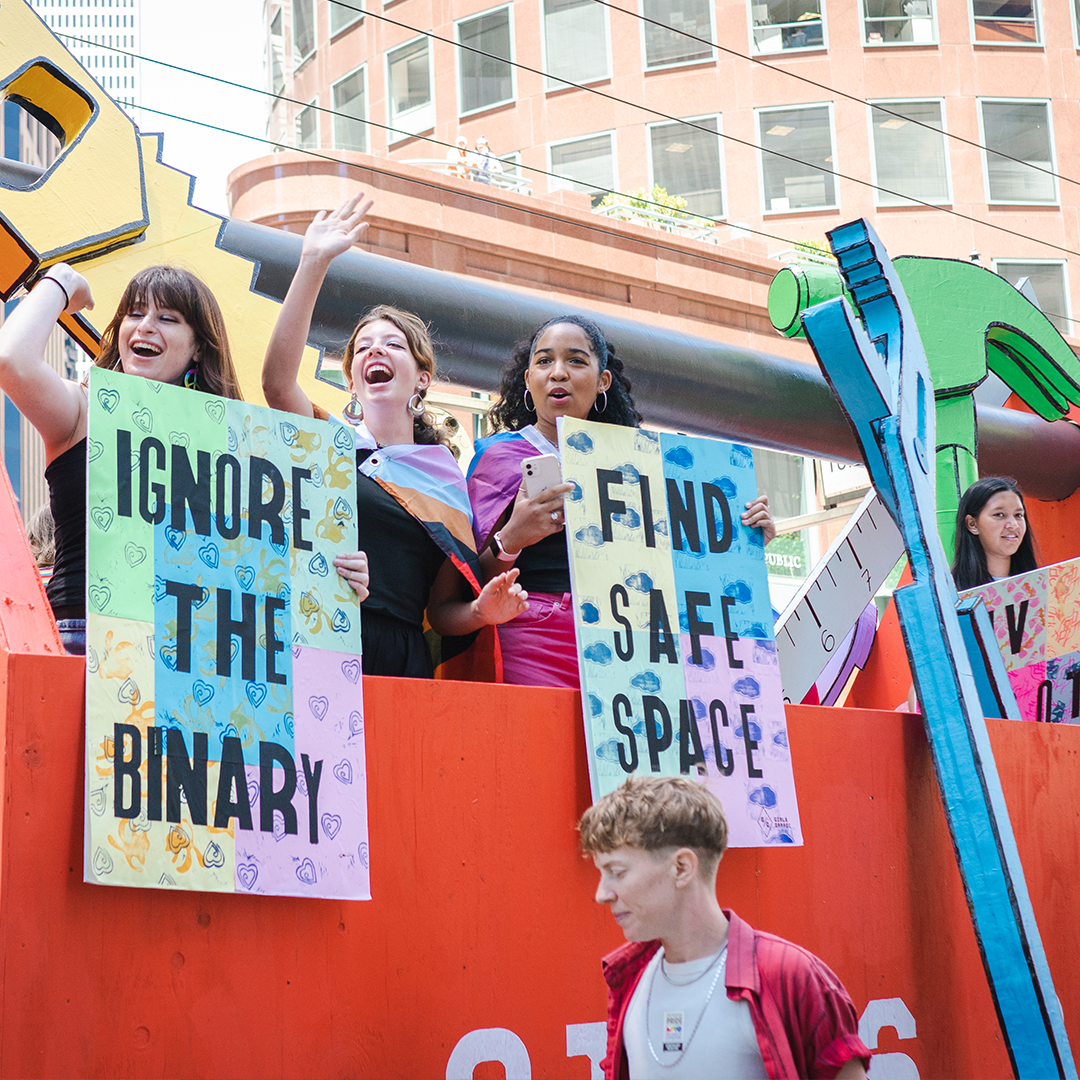 Marching in the Pride Parade with young people (especially only 2 days after the Supreme Court overturned Roe vs. Wade) was a powerful experience. It reminded us of our mission: to equip girls and gender-expansive youth with the tools to build the world they want to see and to dismantle the systems that don't serve them. To witness our students marching for liberation, for love, and for justice was—and is—a powerful antidote to despair.