Summer 2023 was absolutely packed with projects, merriments, and big moves on the horizon—literally.
---
Young Women's Design + Building Institute, June 2023
Our Young Women's Design + Building Institute began to work on the ADA-compliant sauna for Shelterwood Collective, a Black, Indigenous, and queer-led land stewardship organization in Cazadero, CA. This was our first project collaboration between Young Women's Design + Building Institute and Advanced Design/Build; the sauna was so complicated design-wise that we had to divvy the work over multiple weeks! Our YWDBI students framed and assembled the wall panels with a 1/16″ tolerance and installed insulation, furring strips, and interior cedar tongue and groove siding, as well as building the interior benches out of clear cedar (no knots!). Our instructors then tackled prepping the roof panels, a process that included framing and blocking, installing the vapor barrier and furring strips, and putting on the cedar panels. In total, the wall panels each had 7 layers of materials!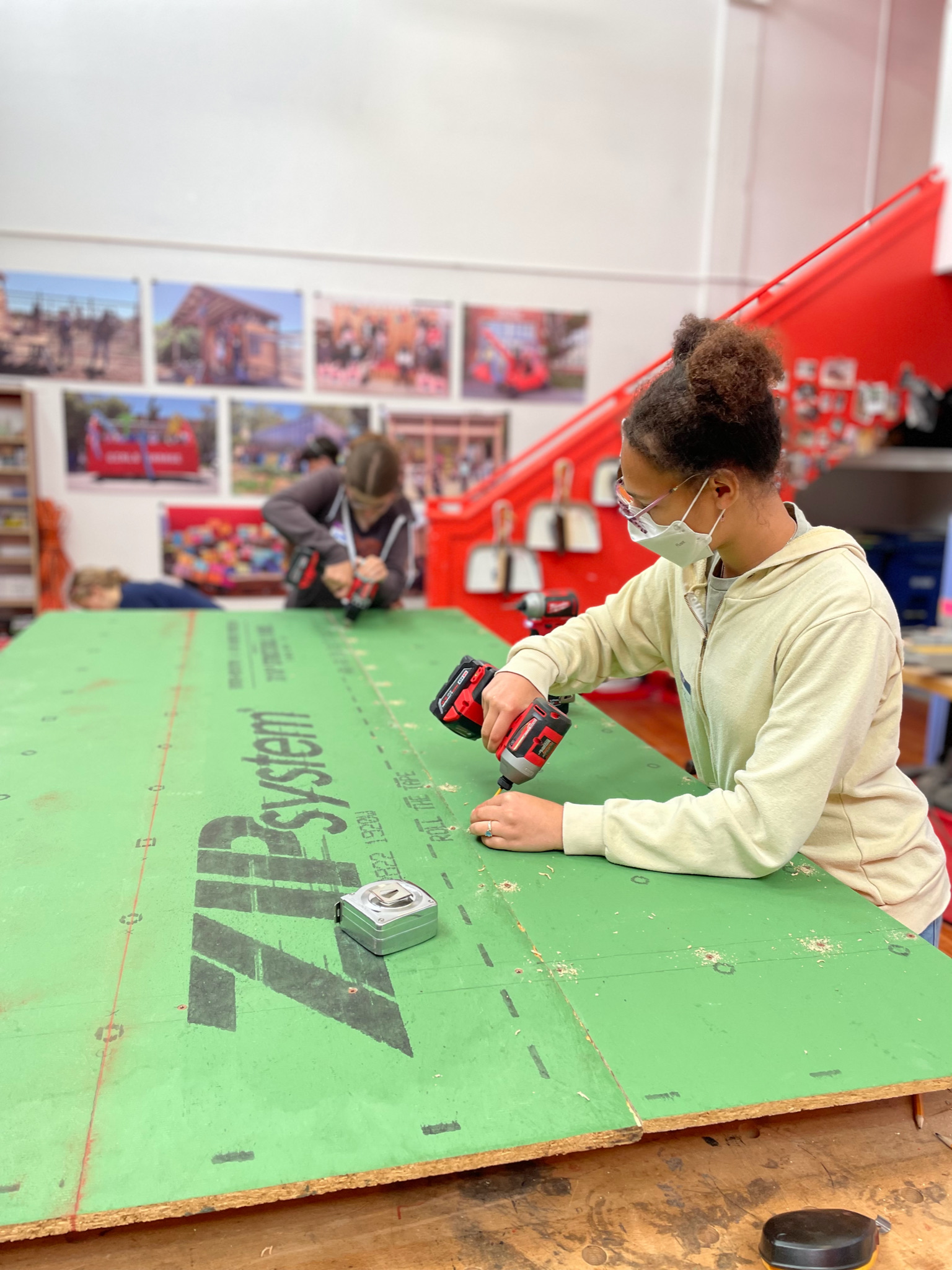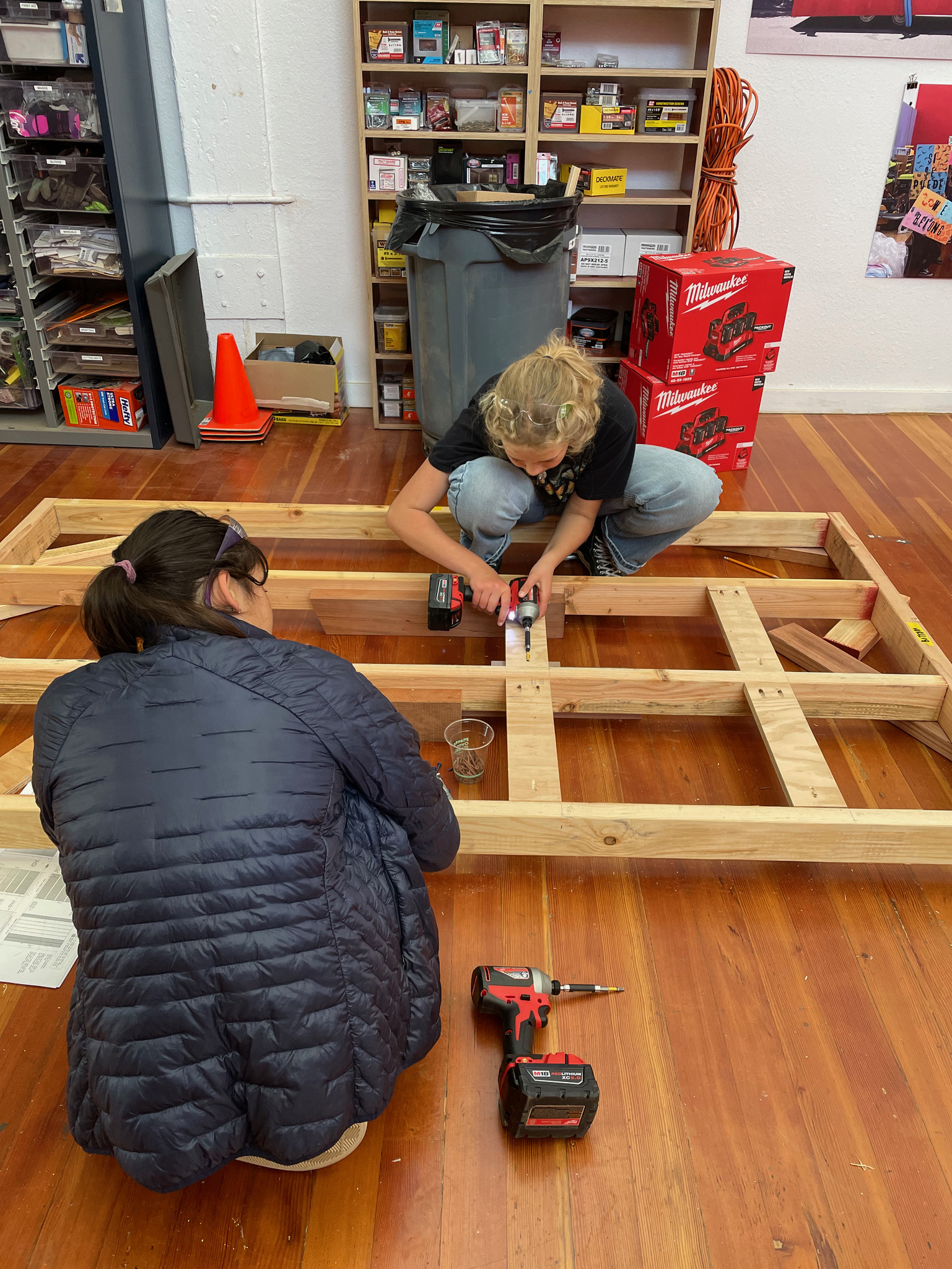 Builder Bootcamp, July 2023
Our Builder Bootcamp students built 2 "chicken tractors" for our longtime clients Growing Leaders over at Willard Middle School in Berkeley. Early in the week, they learned how to use basic power tools, like the chop saw and the impact driver and drill, and later they employed these skills to frame and assemble the walls of the tractor. They also designed personalized "chicken trading cards" to adorn the tractor door via wheatpaste. These colorful tractors are mobile coops that allow chickens to move around in a garden space, eating weeds and fertilizing the soil!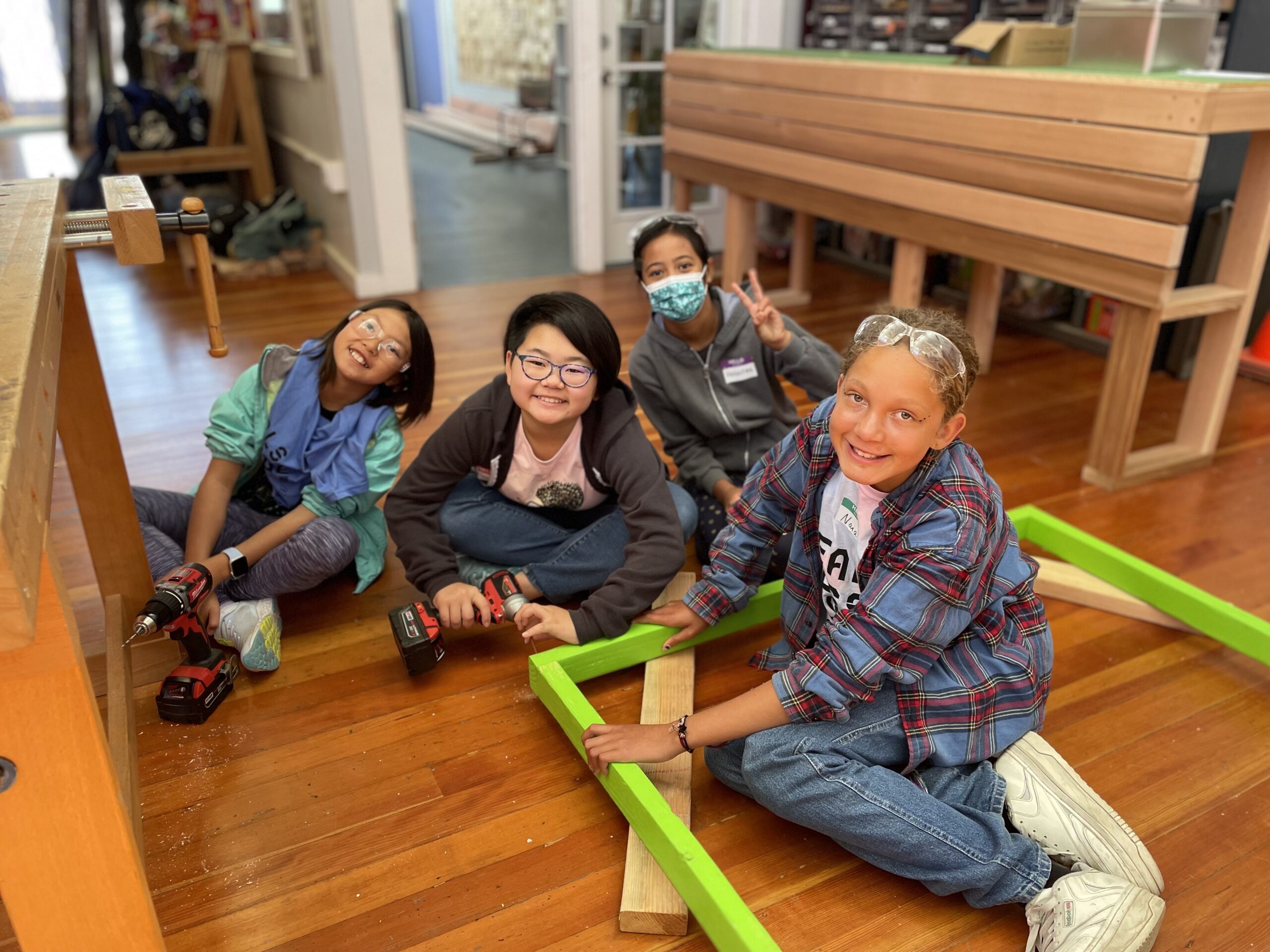 Advanced Design/Build, August 2023
Our Advanced Design/Build crew finished the sauna project on-site in Cazadero in just three days, working on everything from assembling the fascia board and applying the flashing and vapor barrier to installing the tempered glass door and window. These final build days were long and the sun was hot, but spirits were high as we inched ever closer to finishing this incredible structure for this incredible organization.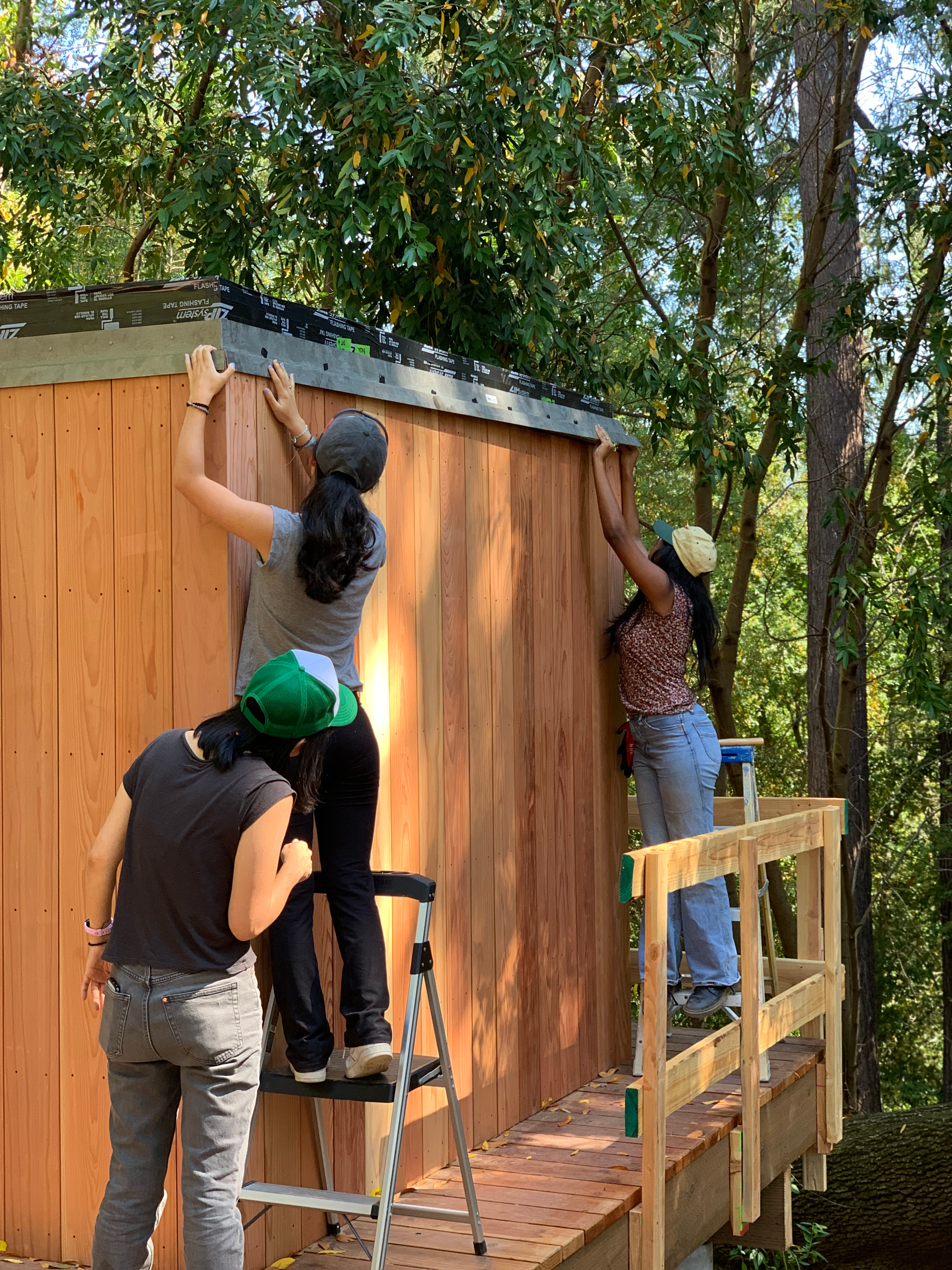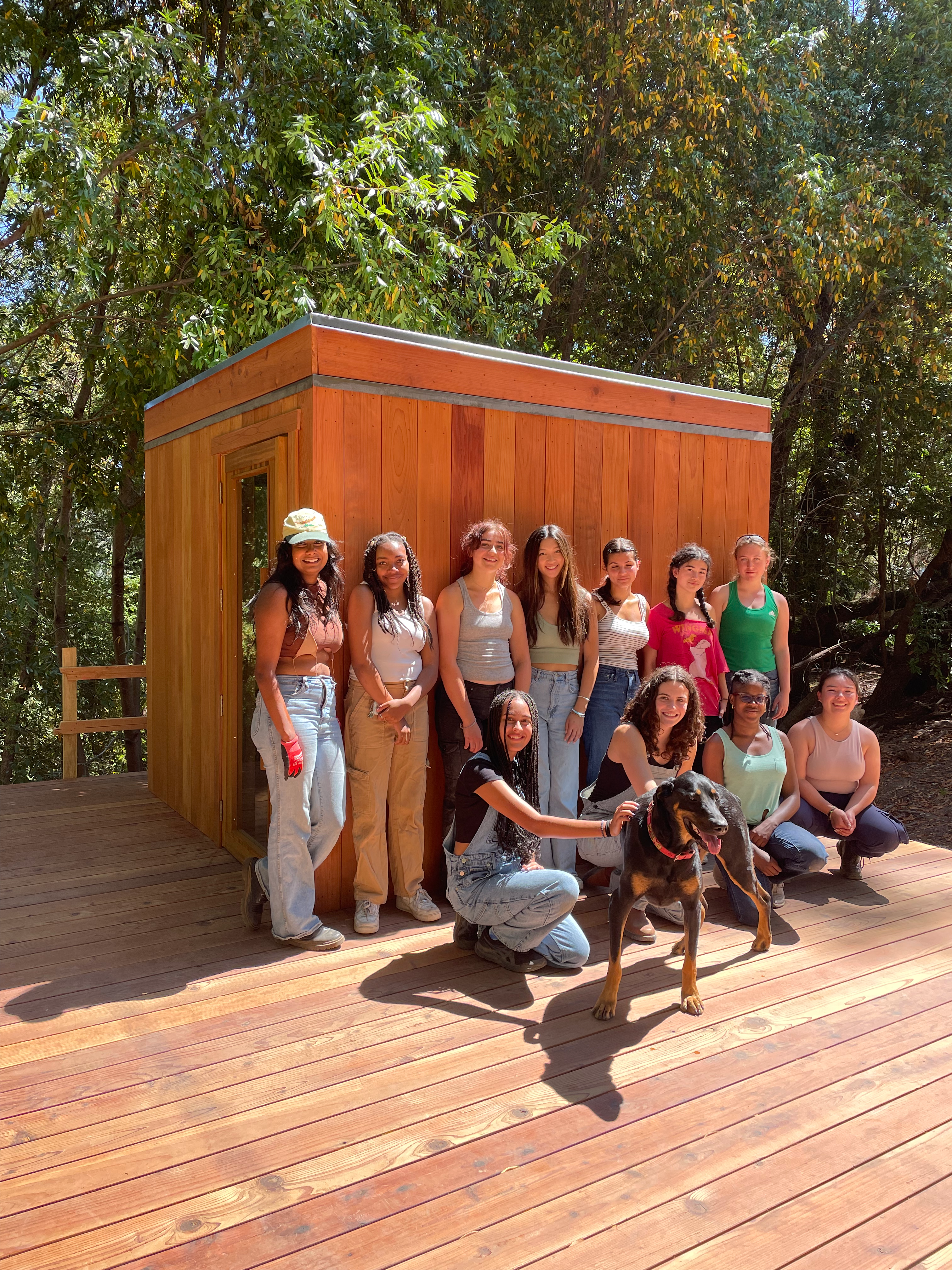 In other news: