For the past 8 years, we've called 1380 Tenth Street our home. Out of our beloved West Berkeley 3600-ft workspace, our students have built parklets, pantries, geodesic domes, farm stands, a Pride parade float, a feminist excavator derby car, and so much more. They've tapped into the social history of printmaking to create protest art. They've built connections with our dedicated instructors that last for years.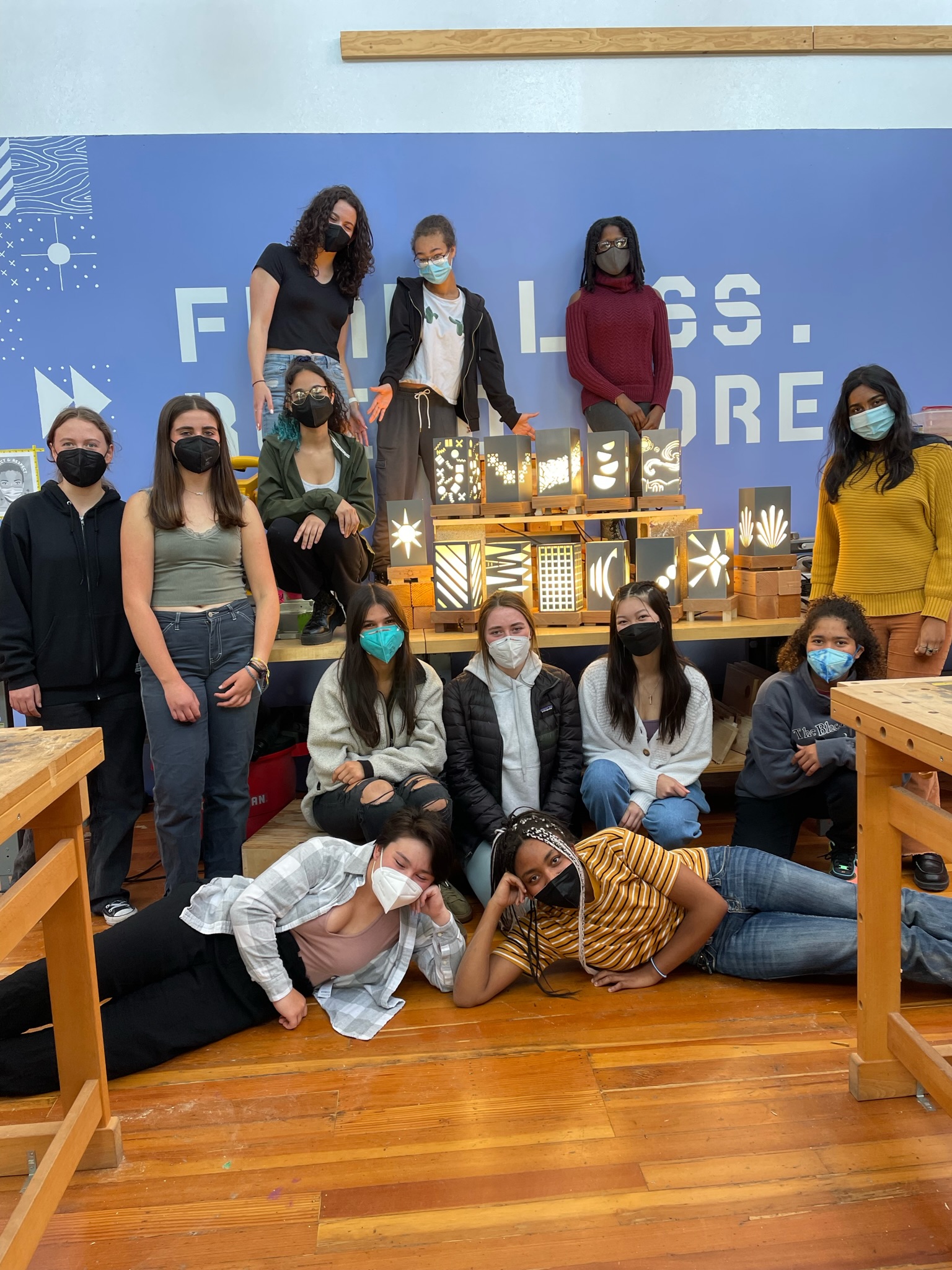 Most importantly, they've had access to a safe space in which personal power and power tools are a common language. We've forged lifelong and meaningful relationships here that transcend the physical artifacts we've built. In many ways, the space itself has been its own character in our growth, and as a leader and space-maker, I know the importance of how a physical space can signal love, inclusion, and bravery to our youth.
Because of your steady support over the years and the strength of our community, we've managed to outgrow our Tenth Street workspace (which you've likely seen if you've come by this summer when there was a sauna and a chicken tractor fully erected in our main workshop).
We're thrilled to announce that after months of searching for a space worthy of our students' imaginations, we've secured and begun renovations on our new home: 2080 Second Street in Berkeley! Our decision to expand into a larger workshop represents girls and gender-expansive youth literally taking up more space in the world to build the world they want to see.
In addition to being almost double the size of our current workspace, the new space offers incredible amenities previously only dreamed of: dedicated spaces for woodshop and print studio, administrative offices, roll-up doors, heat and air conditioning, and direct proximity to Aquatic Park and public transit. It will afford us the ability to run more and concurrent classes, to take on ever-more audacious construction projects, and to expand all possibilities for students.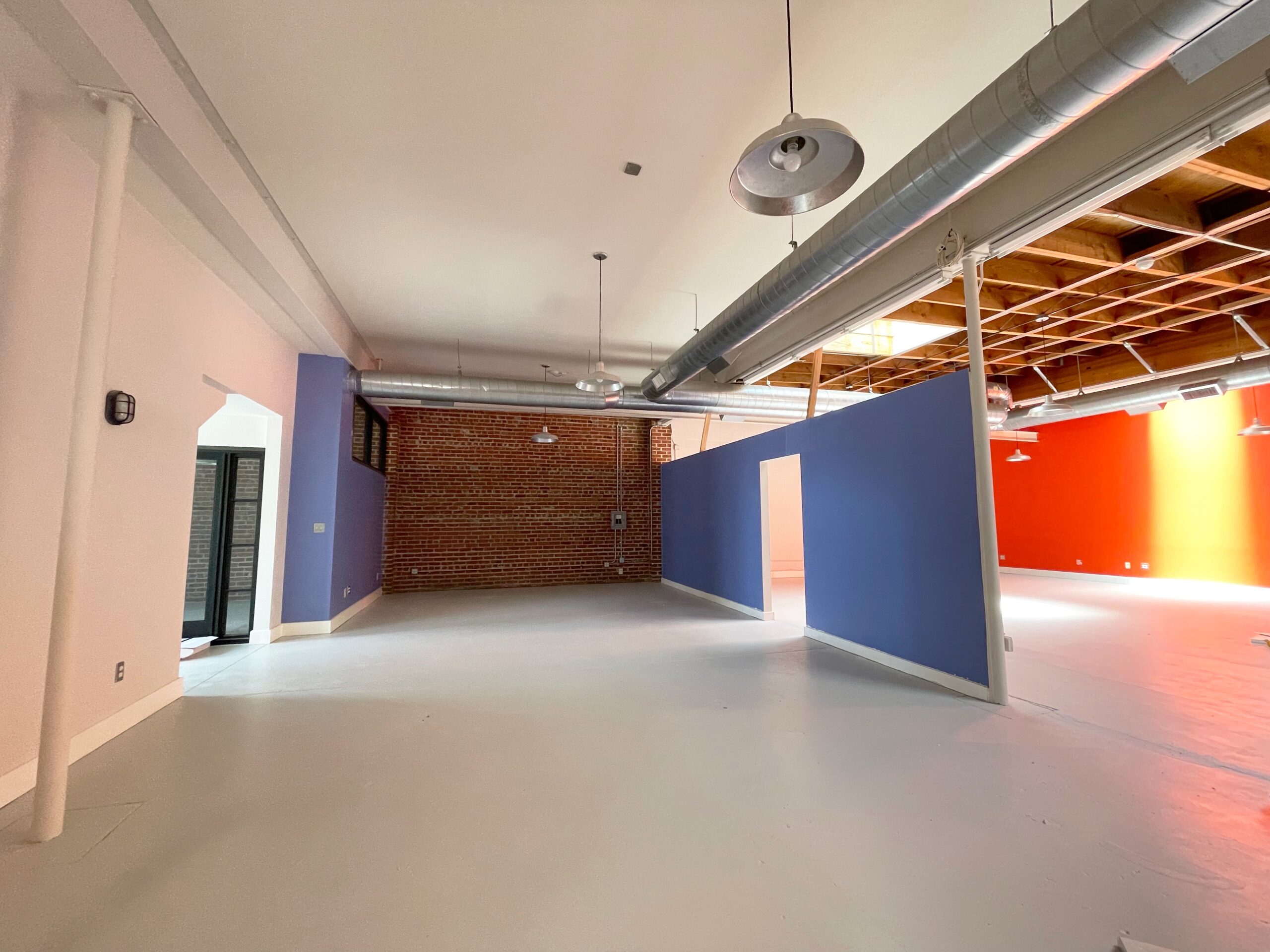 This summer, we've already begun interior improvements including paint, floor refinishing, ADA bathroom upgrades, and other shell renovations. And next week, we'll begin the task of moving our entire armory of tools, equipment, and materials over to the new space. It's all happening, and we cannot wait to welcome you at our new and improved home base once it's complete!
This move has a few important implications for our upcoming schedule, too:
We won't be running fall after school programs because we'll be building out the new workspace. Programming will resume as usual in winter 2024, starting the third week in January, with applications opening December 1!
Moving to a new space is expensive, and we need your support! Later in the fall, we'll be running a public fundraiser to raise money for the new space.
We're having a HUGE weekend garage sale later this month…stay tuned! Spoiler alert: we're selling a bunch of our furniture, from workbenches to giant tables, shelves, and more, along with art materials, books, tools, and more.
We'll be hosting a Grand Re-Opening Party in December, and we hope you can come!
I also want to acknowledge that leaving our current space is bittersweet, and we are sad to leave our first home. Hundreds of students have literally grown up at 1380 Tenth Street. When our Advanced Design/Build students returned from the sauna project in Cazadero last weekend, they realized it would be the last time they would gather together in our current space. An unscripted group hug and tearful huddle ensued, and students signed the wall in a secret location as a time capsule. It is not lost on us what this space has meant to students and our community, and I am personally committed to carrying that love in every detail, every paint chip, and every nail and screw that goes into building our new home.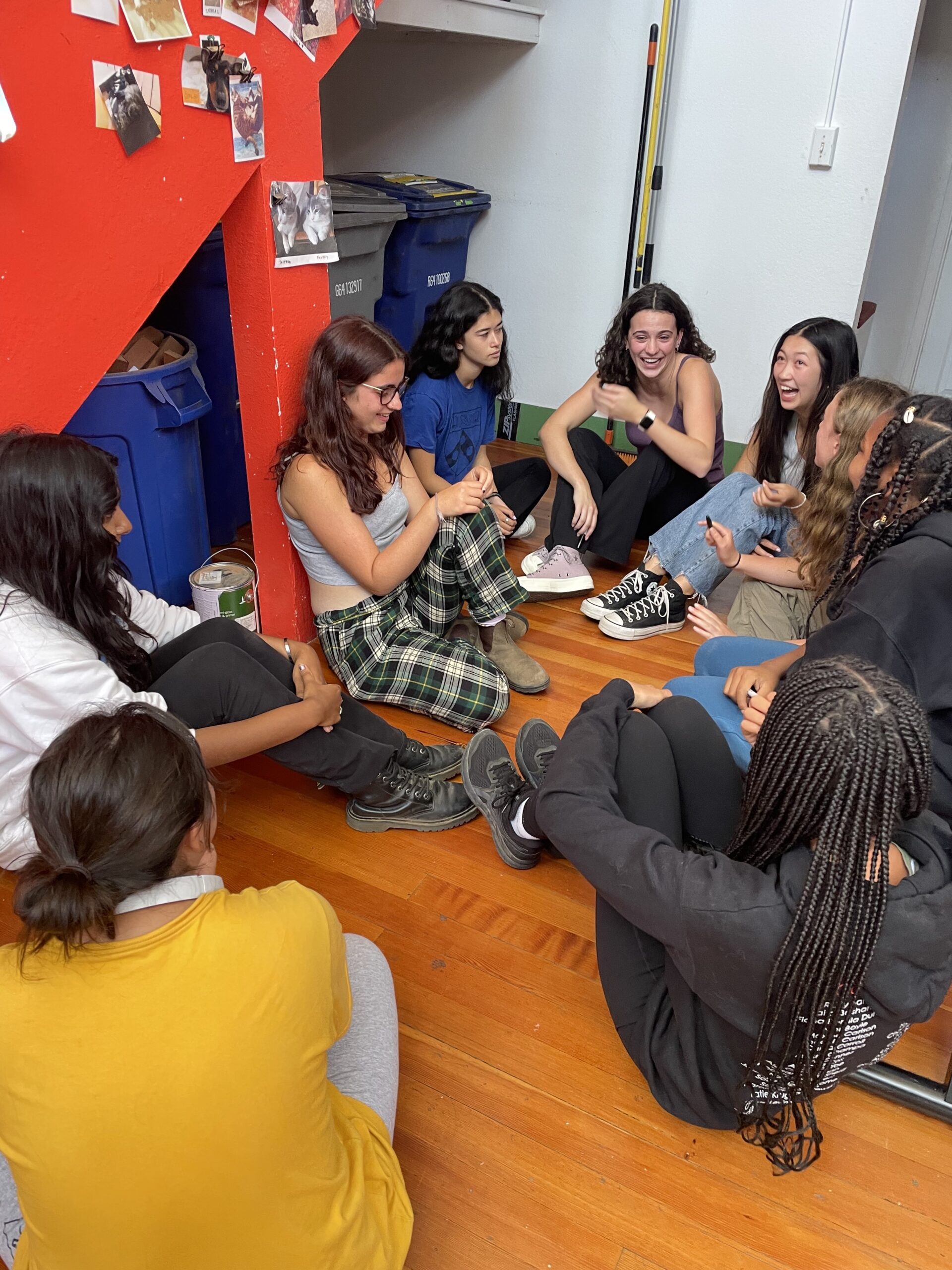 More than anything, we can't thank you enough for being our Girls Garage family, and for supporting us in myriad ways that make this expansion possible in the first place. Here's to more square footage, more students, more building the world we want to see.
Yours in fearlessness,
Emily Pilloton-Lam
Founder & Executive Director