At the TEDWomen conference in December, our Founder and Executive Director Emily Pilloton-Lam spoke about the power of putting power tools into the hands of girls and gender-expansive youth…all while building a toolbox on-stage!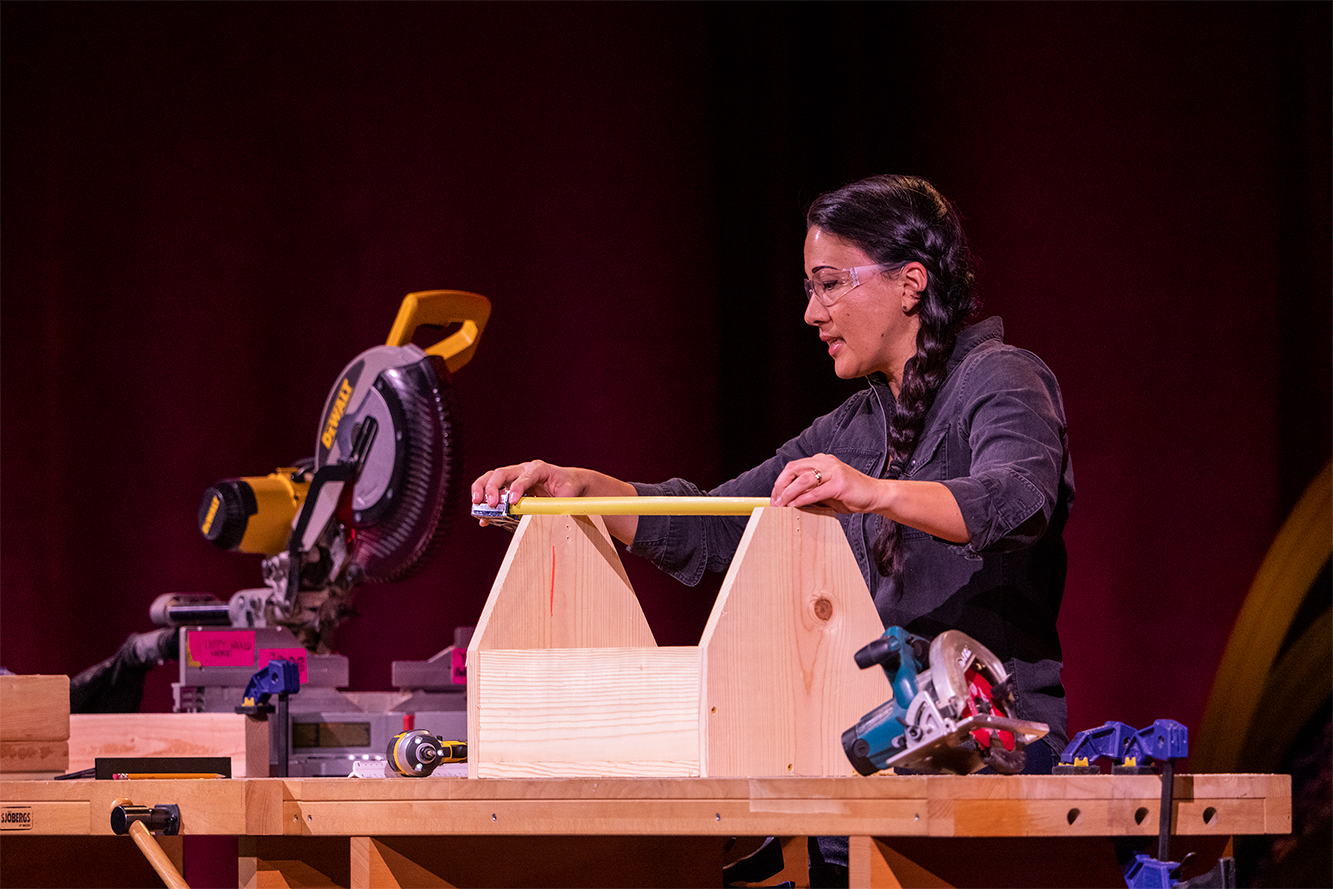 Emily began her TEDTalk with a stark reality check: only 11% of the construction industry in the US is female (including operational and managerial positions), and only 4% of construction workers are female. "A new wave of tradeswomen – carpenters, welders, electricians, masons –  is rising through the ranks, armed with power tools, creative thinking, and new ideas about who can and should get to build our world," she said. "I want to live in a world built by women, and I mean that in the most literal sense."
At this very moment in American history, there's a huge opportunity for women to enter the trades industry. With increased local and national demand for infrastructure, the advent of new building technologies, and more than 300,000 open jobs, the trades need new skills and perspectives from a diverse labor pool that represents communities. While active recruitment, equitable hiring practices, and healthier workplace cultures are necessary to usher in this wave of tradeswomen, "we must create intentional spaces for the next generation of tradeswomen to learn technical skills while being unconditionally supported by a community of other women," Emily noted.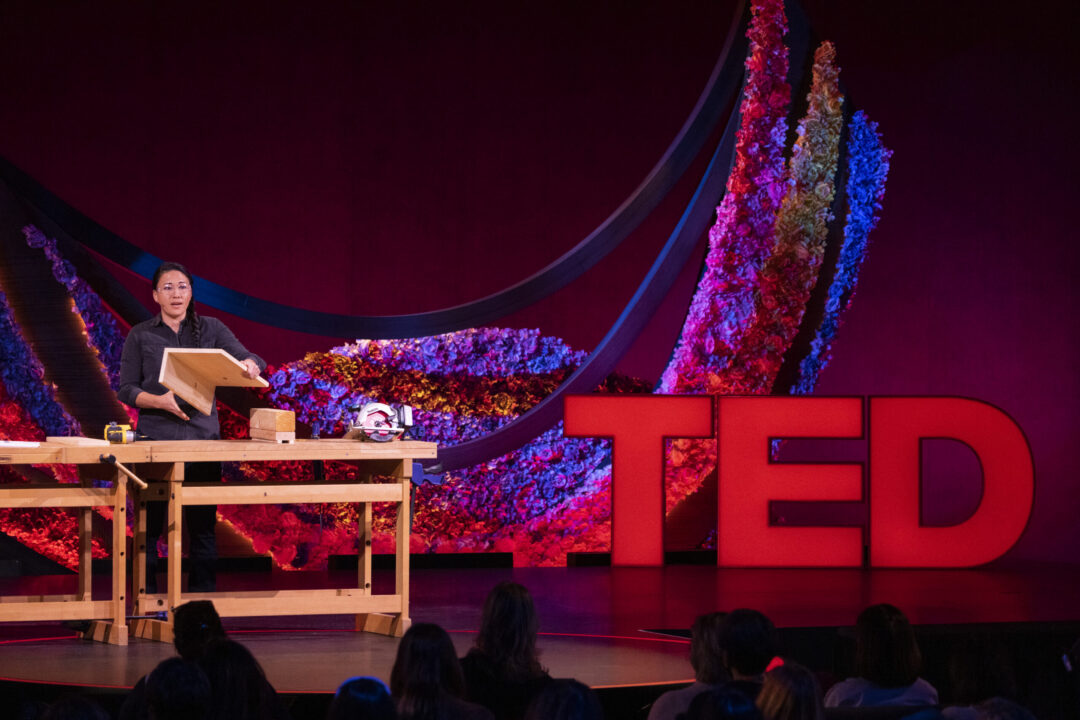 Girls Garage is the most obvious example of a community of unconditional support. Over the past 14 years, Emily and our staff have taught over 1000 girls and gender-expansive youth and built over 150 pro bono projects for other community nonprofits. Any student who walks through the doors at Girls Garage is immediately recognized as capable and valuable, an integral part of the team. "These are the young women who will go forth and build the world we all want to see," Emily said with a smile. "We are filling their toolboxes with drills and saws, ferocity and joy."
After the talk, the audience erupted in a standing ovation. Since the video's online release, people from all over the world have been reaching out to Girls Garage with gratitude for Emily's wisdom. Many of them share their dreams of starting their own organizations where girls and gender-expansive youth can learn, build, make mistakes, and collaborate with each other to build projects for their communities.