At the TED 2020 virtual conference, Emily led a discovery workshop to help attendees develop a builder's mindset. In this quickfire hands-on workshop, participants completed a series of paper model-making exercises to flex their maker muscles. We also use exercises like these as "creative calisthenics" with our girls to engage different creative tactics for our projects. You can try out these activities yourself using common materials you have at home, and we recommend you complete them in the order listed below. Each prompt represents a different aspect of the builder's mindset that will challenge your visual and physical creativity!
Materials:
Paper, cardstock, and/or cardboard
Scissors
Tape
---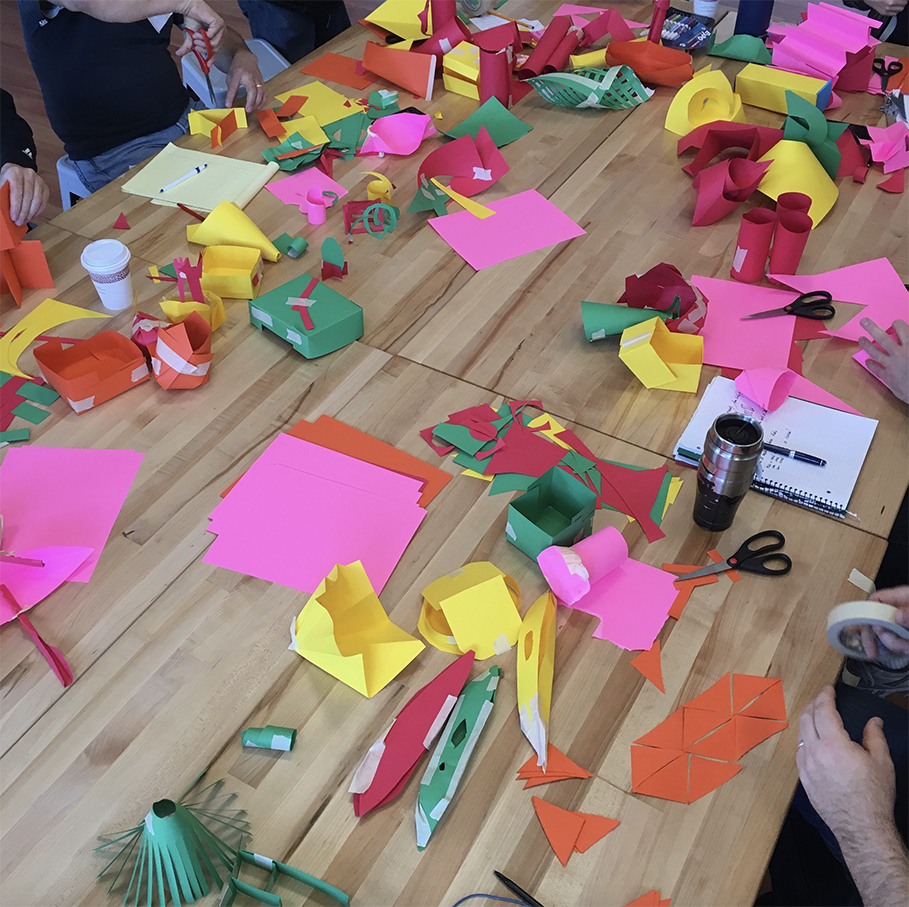 Challenge #1: Production
In 5 minutes, make as many differently-shaped paper models as you can! Whatever you do, keep your hands moving. The only requirement is that your models be 3-dimensional, and use 2 or more individual components of paper or cardboard (in other words, you can't just bend or crumple one piece of paper). There's no requirement for what they look like, or what size they are.
---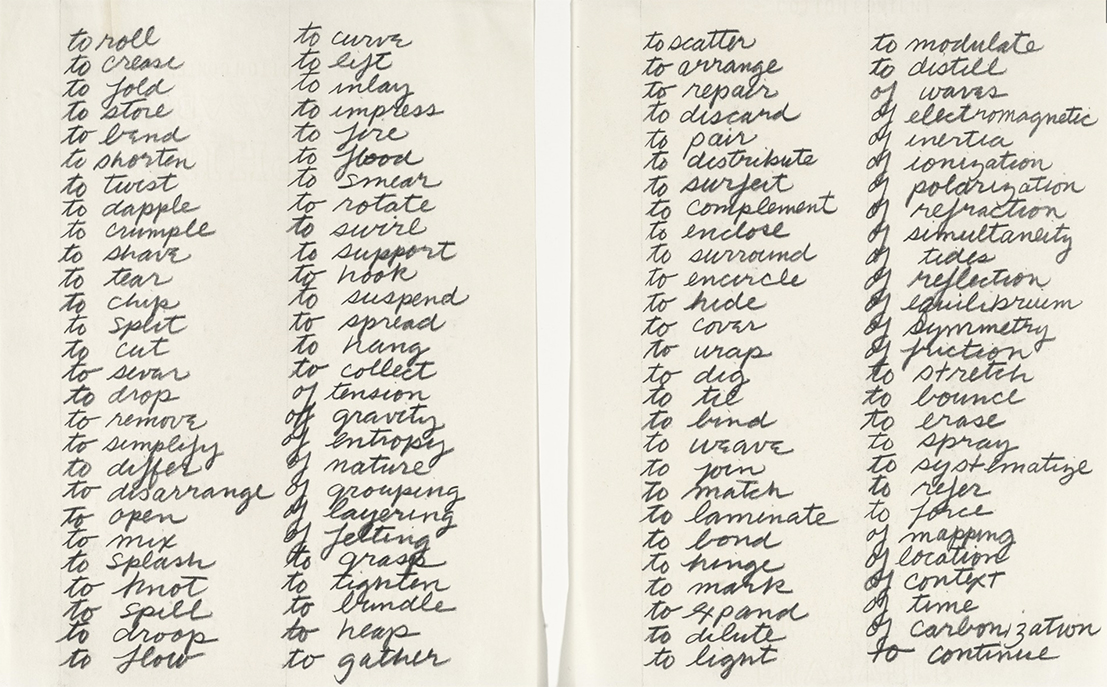 Challenge 2: Concept
We're inspired by the raw conceptualism of Richard Serra's large steel sculptures. Years ago, he wrote a list of verbs and action words (above) to spark his initial form-making. For this second paper modeling challenge, pick a word from the list, and in 2 minutes, make a model that represents it, either literally or conceptually. Do as many iterations with as many words as you want!
---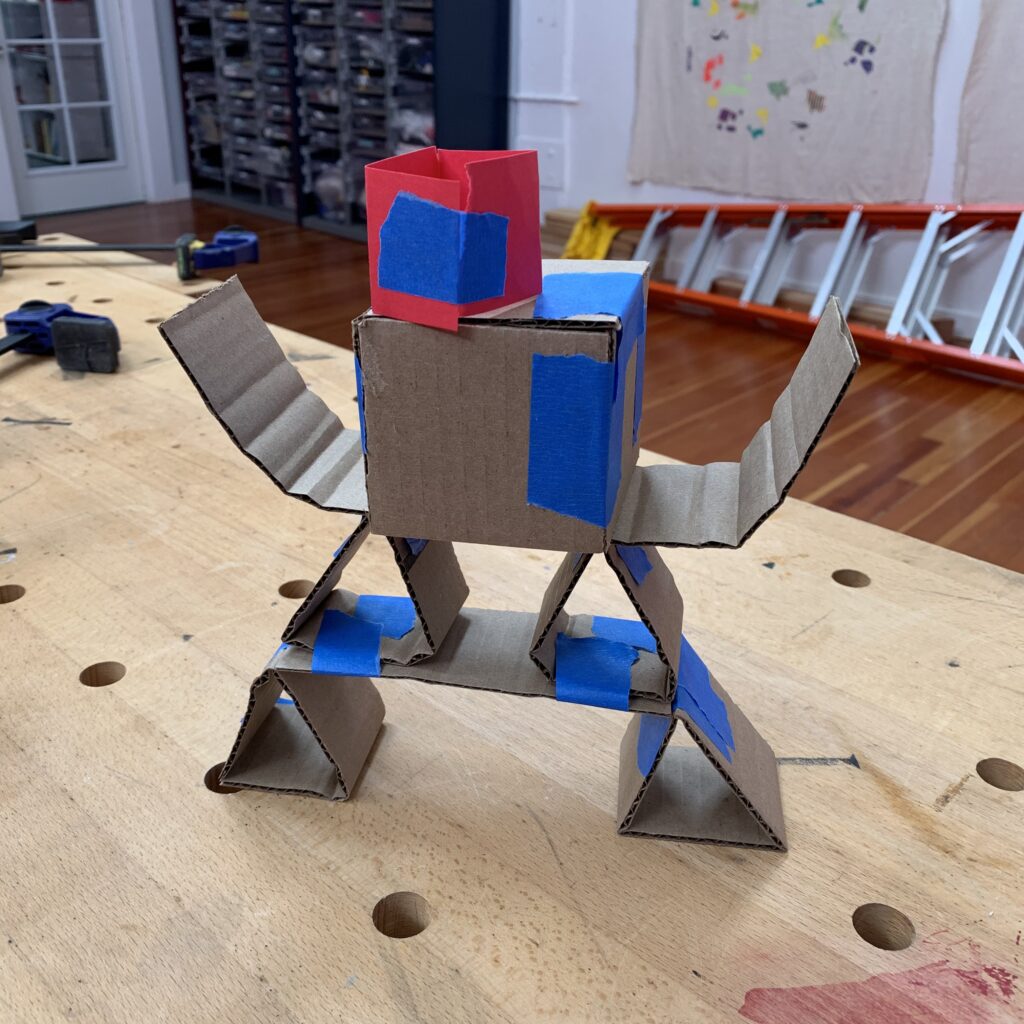 Challenge 3: Purpose
In 6 minutes, build a supporting structure to showcase and hold one of the models you've built in the above exercises (pick your favorite!). Take time to consider the craft and engineering of the structure and the connection between the sculpture and the model itself.
---
Looking for more projects?
Our book is your can-do compendium of all things tools and building, including illustrated tool guides, how-to projects, essential builder skills, and profiles of awesome builder girls and women. Girls Garage: How To Use Any Tool, Tackle Any Project, and Build The World You Want To See is out now!